Warning: This article contains spoilers for Fast X.Despite an enthralling performance by Gal Gadot and a promising future for the character, Gisele Yashar sacrificed herself in Fast & Furious 6, which begs the question, why did Gal Gadot leave Fast and Furious? Gisele (Gadot) is a drug smuggler with expert driving skills and elite marksmanship, who is introduced in Fast & Furious. Her job as a courier for drug smuggler Arturo Braga (John Ortiz) comes to a halt when Dominic Toretto (Vin Diesel) saves her amidst the ambush, and as a sign of gratitude, she reveals to him the location of Braga's hideout, and they go their separate ways.
In Fast Five, the most important movie in the Fast & Furious franchise, Toretto recruits her. Gisele develops a romantic relationship with Han Lue (Sung Kang) and proves herself a great asset to the main team. Gadot's strong performance in Fast Five is why her death scene came as a surprise; Gisele let herself fall off the plane in the infamous runway scene in Fast & Furious 6 to save Han from being shot by one of Owen Shaw's (Luke Evans) henchmen. The shock only worsened after Shaw's brother, Deckard (Jason Statham), crashed Han's car and left him for dead in the mid-credits scene, rendering her sacrifice worthless.
Why Gisele Was Killed Off In The Fast & Furious Franchise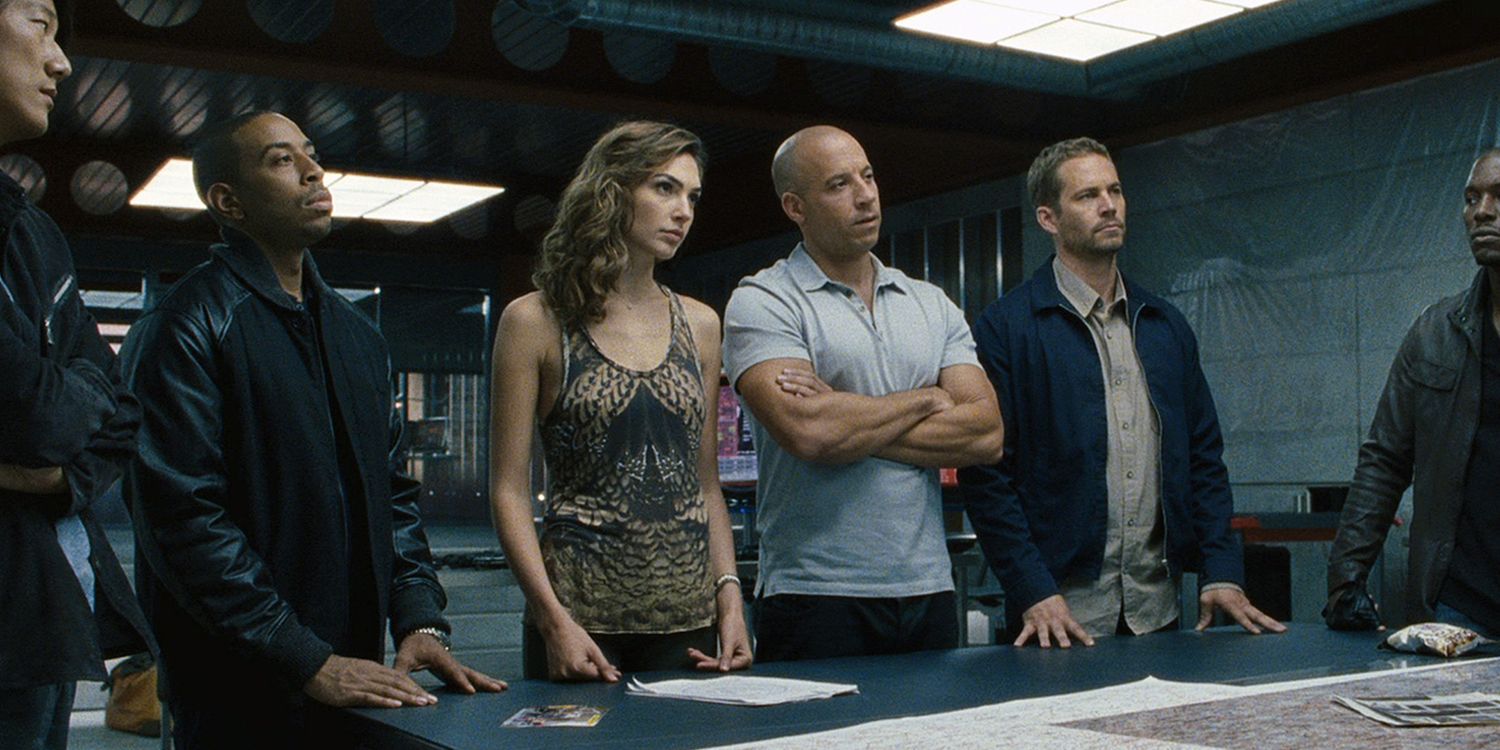 Gisele's death likely wouldn't have happened if she was as popular in 2013 as she is today. Gal Gadot wasn't the superstar she currently is when she portrayed the character and was killed off. In fact, it was her portrayal of Gisele in Fast Five that made Gal Gadot a star. Her powerful performance and her background in the Israel Defense Forces helped her develop her character into a main member of the cast, but it wasn't enough to guarantee her a permanent slot in the ever-growing team.
Gadot's portrayal of Gisele exceeded the expectations the franchise had for the character, as she was only set to be a minor figure in the overall story. Fast & Furious 6 had to demonstrate that the heroes aren't invincible through the death of a character that wasn't part of the core cast — like Dom or Brian O'Conner (the late Paul Walker) — and Gisele had the proper balance of boldness and relevance to represent a heroic sacrifice without affecting the development of future sequels at that moment. The bright side of Gisele and Han's memorability in the franchise is that there's always a way to bring them back from the dead.
Gisele's sacrifice in Fast & Furious 6 is the ultimate test of her bravery and serves to prove that, despite all the over-the-top action sequences and leaps of logic in the films, there's always a sense of danger to the team of adrenaline-crazed heroes. However, it was different to let Gal Gadot go in 2013 than it would be now. After her outstanding role as Wonder Woman in the DCEU and her phenomenal rise in popularity, her current star power and bankability would likely discourage studios from killing off her character in a franchise, and instead would probably even consider moving her up as a lead.
Gisele Returned To The Fast & Furious Franchise In Fast X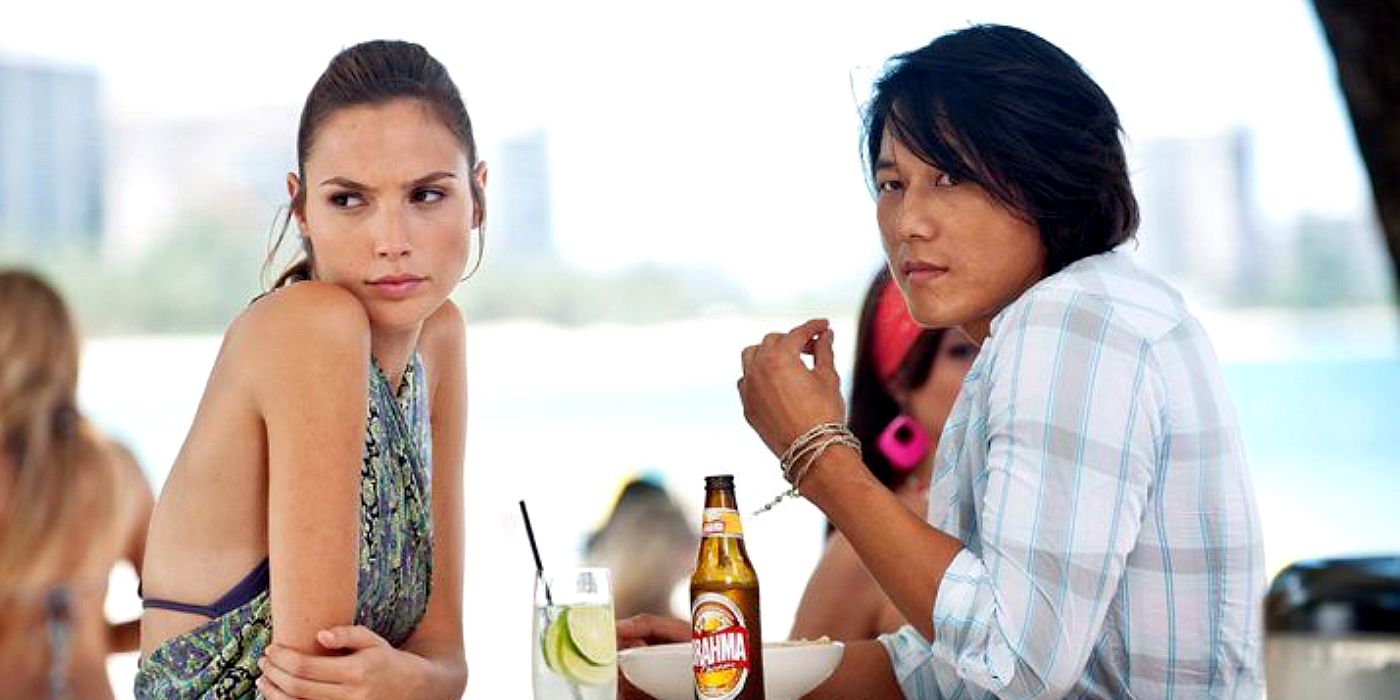 Just like Han before her, Gisele has returned to Fast and Furious despite being killed off. In the last scene in Fast X, Letty and Cipher visit an unknown arctic location where a submarine rises out of the water, and Gisele emerges from it. Director Louis Leterrier explained he doesn't see the franchise's future without her, noting, "I was lucky enough to direct one commercial with her, and I saw the power of Gal Gadot for 30 seconds. So, now that I get to not only work with her but also bring back Gisele into the franchise, I'm the happiest fan in the world" (via THR).
Gadot also mentioned how excited she is to be reunited with the franchise in an Instagram post. The actor wrote, "To my fans, your continuous love and support fuels this journey. Here's to honoring the legacy, the fans and the #FastFamily that we've built together" (via Digital Spy). Nothing is known about why Gisele has been in hiding, why she has been hiding in a submarine, or how she survived the fall from the airplane in Fast & Furious 6, but it confirms her return to the series and that Gisele will have a much bigger role in Fast and Furious 11.