Editor's note: The below contains spoilers for Season 1 of That '90s Show.While not every comedy series proves to be worthy of a modern revival, That '90s Show has proven that it can please both obsessive That '70s Show fans and younger viewers that weren't even alive when the original series was airing. With a majority of the head creative team and cast returning in one way or another, That '90s Show feels like a classic sitcom, complete with a laugh track and wonderfully short episode lengths (a rarity for a Netflix series). Although we only got ten episodes thus far, That '90s Show sets up an exciting road ahead for both the new and old characters.
Eric Forman (Topher Grace) and Donna Pinciotti (Laura Prepon) managed to continue their romance for two decades after the end of That '70s Show, and in the gap, they've managed to raise a spirited daughter, Leia (Callie Haverda). After stopping in Eric's old house in Point Place and spending time with her grandparents Red (Kurtwood Smith) and Kitty (Debba Jo Rupp), Leia decides that she'd rather spend her summer in Wisconsin than attend camp with her father. Leia ends up finding a new group of friends similar to her father's buddies from the original series and forms a tight bond with her next-door neighbor Gwen (Ashley Aufderheide) as well as Ozzie (Reyn Doi), Nikki (Sam Morelos), Nate (Maxwell Acee Donovan), and Jay (Mace Coronel), the son of Michael Kelso (Ashton Kutcher), and Jackie Burkhart (Mila Kunis).
While That '90s Show has yet to be renewed for a Season 2, the series topped Netflix's most-watched list in its initial weekend and received strong responses from nostalgic fans. The streaming giant has certainly made some shocking cancelations throughout the last few months, but hopefully, confirmation comes soon so that the younger cast can retain their youthful roles. A second season is very much needed, as the season finale, "Kids in America," ends with some open questions about the characters and their relationships.
RELATED: 'That '90s Show' Cast on Their Favorite Episodes, Season 2, & Binging 'That '70s Show'
Leia's Big Changes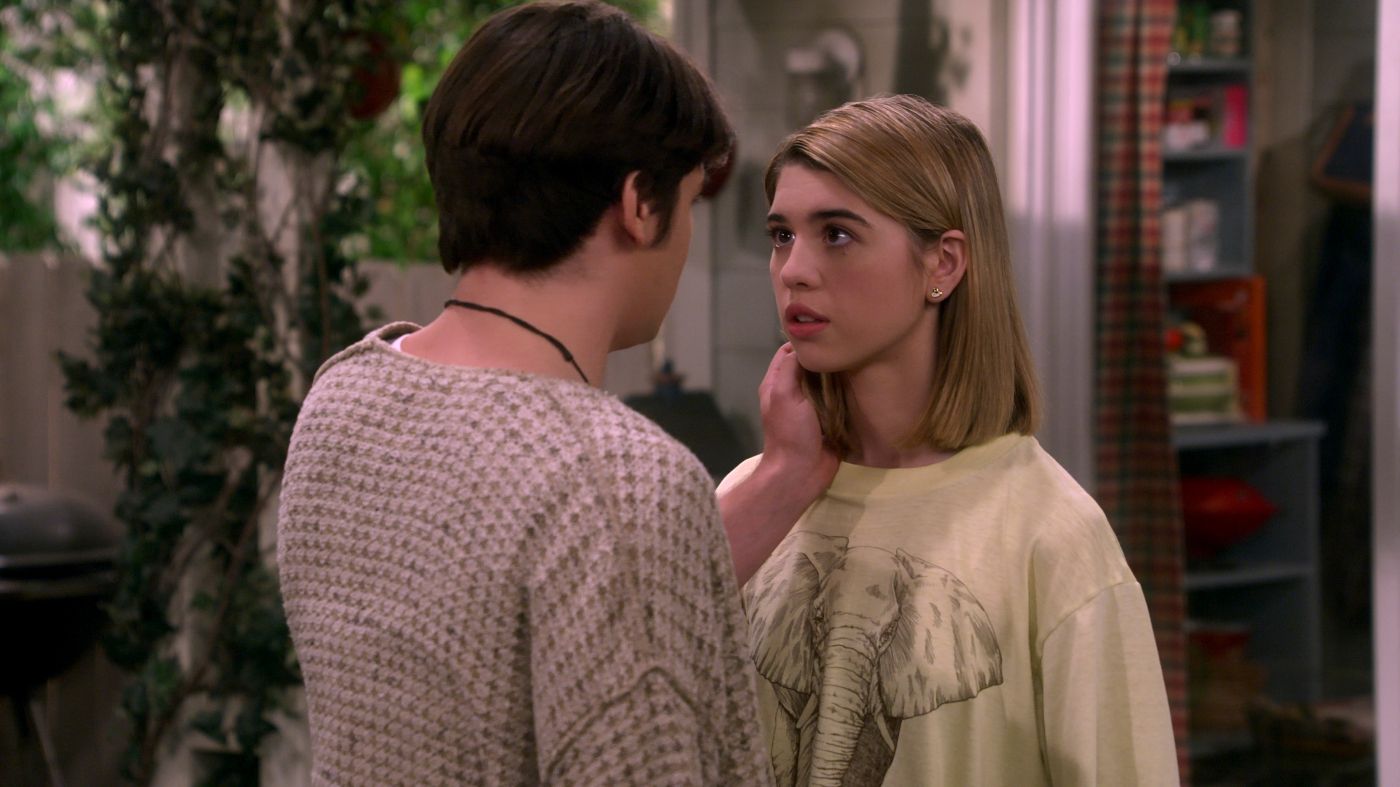 Similar to her father, Leia is a bit of a socially awkward kid who struggles with her anxiety about fitting in. However, she quickly fits perfectly in with the group dynamic and goes on various adventures with her pals; they manage to go to a rave, nearly get arrested, and find some of her father's favorite "organic herb." While Leia finds commonalities with each of her new best friends, she and Gwen become particularly close. They spend a quiet moment together on the water tower, where they pledge to stay friends forever and do some impromptu graffiti.
Leia has also inherited her father's tumultuous love life, as she's embarrassed to admit at the beginning of the series that she's never kissed anyone before. Although Leia manages to kiss a confused ice cream counter worker at the mall in "Lip Smackers," it's Jay that she ends up falling for. They quickly pick up on each other's mutual attraction and become an item. However, Leia gets into an awkward moment at the very end of the series when she has a personal conversation with Nate; they nearly kiss, but Gwen accidentally interrupts their embrace and reacts in shock. While Gwen is able to accept and process what she saw, Leia remains just as confused as ever.
Leia's frantic emotional state can be attributed to her anxieties about having to leave Wisconsin. Even though she feels like she is "just one of the gang," the summer seems to fly by and signifies that Leia has to return home to Chicago with her parents. Unsurprisingly, Leia gets very emotional when Donna comes to pick her up; her new friends bid her a loving farewell as she drives off with her mother, even if she misses Nate's attempt to talk to her about the elephant in the room. Instead, she hears from Jay that he wants to try to give a long-term relationship a shot, but she cites her confused emotional state and promises to stay in contact once she arrives in Chicago. In a fitting bit of 1990s nostalgia, the series closes with a montage of Polaroid photos recounting the kids' adventures.
The Characters Embark on New Paths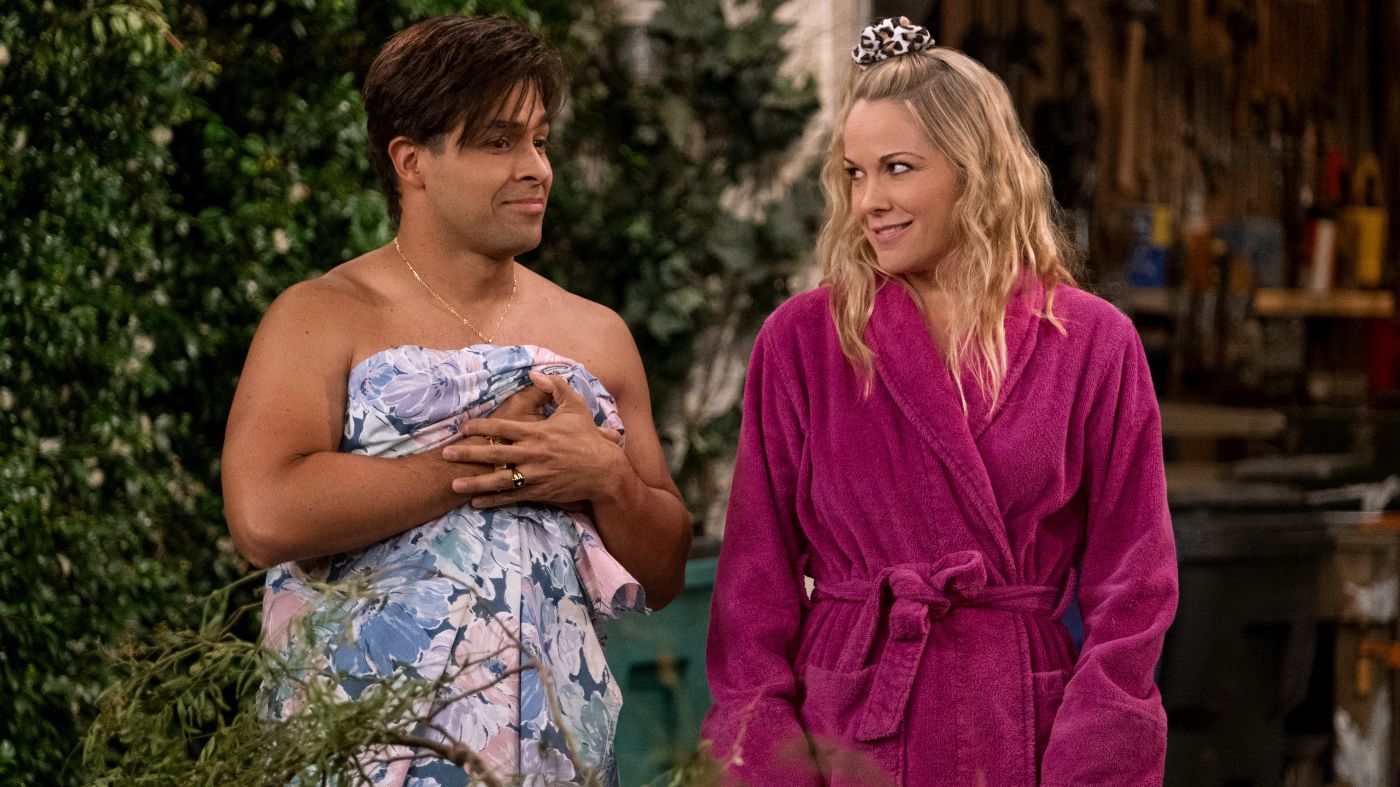 Elsewhere, a romance of a different generation brews as Nate and Gwen's wacky mother Sherri (Andrea Anders) begins dating the returning That '70s Show character Fez (Wilmer Valderrama). In the gap between the two shows, Fez has transformed from a socially disastrous foreign exchange student to the most popular hair stylist in Point Place. Fez gets an opportunity to prove his devotion to Sherri after a tree falls on her property, inciting the anger of her landlord Fenton (Jim Rash). Fez later has a hallucinated dream of his old friends Eric, Donna, Kelso, and Jackie that inspires him to make amends with Fenton, who in turn receives new extensions after he removes the tree from outside her home.
Meanwhile, Nikki remains unaware of her boyfriend's close moment with Leia, leaving their relationship in relative security; although the two seem to spend every other moment planting kisses on one another, Nate begins to feel anxious about Nikki's ambitious plans for her future. While Nikki confirms that she intends to move away from Wisconsin when she graduates, she and Nate find a way to stay close. Ozzie also feels that he has been accepted after he confides that he is gay to Kitty; while he's not sure how his own parents will react, Kitty completely accepts his identity.
Kitty has also set out on a new path when she's hired as the school nurse. Although she had her worries about returning to work and being overwhelmed, Nikki helps her prepare for her interview and reassures her of her value. Red may have initially voiced his dissent on the idea of her working full-time again, but he shows up at her interview at the last moment to give her the resume that she forgot at home. Red can't be too grumpy, though; he managed to give Leia "the best birthday present ever" by gifting her the Vista Cruiser, which ends up besting the karaoke machine that her other grandfather Bob (Don Stark) had given her.
Hopefully, Netflix will continue the solid trajectory and renew the series quickly, as it ends with Leia eagerly anticipating spending the next summer in Wisconsin with both her friends and grandparents. While we've already gotten brief cameos from the original show's gang, it would be fun to see Eric, Donna, Fez, Kelso, and Jackie reunited for a reunion. A second season would certainly allow everyone to keep "hanging out down the street."
Season 1 of That '90s Show is now available to stream on Netflix.