After Choso's exit, everything is on Yuki's shoulder now. She has to decide how to defeat the enemy in Jujutsu Kaisen Chapter 206. Previously fans have seen her giving tough competition to the villain. So now, in this chapter, the contenders will continue their fight and be close enough to conclude it. But before that, there will be some interesting dialogues fans will hear from Kenjaku, claiming she's trusting the wrong guy. Keep reading to know more.
The forthcoming plotline will focus on Yuki and Kenjaku's fight. She will use her strongest cursed technique to defeat and destroy the villain. But he is strong enough to break her curse with his single blow. However, Yuki needs some time to heal before continuing to fight with her opponent.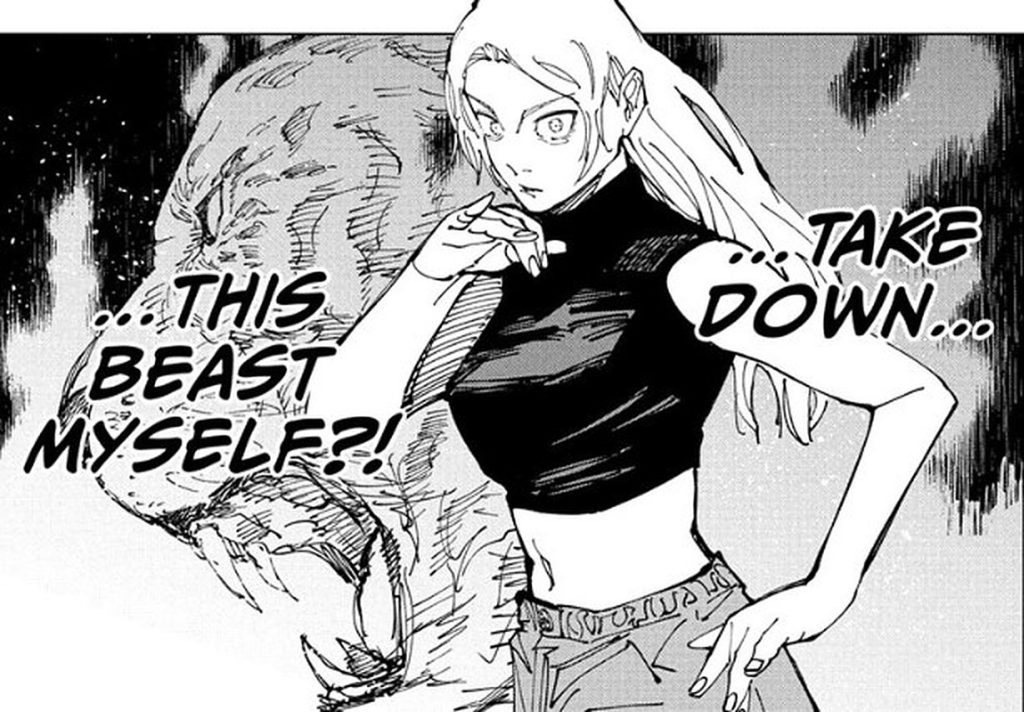 Jujutsu Kaisen Chapter 206: What Will Happen Next?
The preview of Jujutsu Kaisen Chapter 206 hints at a flashback where Yuki and Tengen plan how to defeat Kenjaku. Apparently, they come to a conclusion to expand the domain without closing the domain's barrier. The upcoming chapter is revealed to be "Star And Oil Part 2," when Sukuna used the same technique in Shibuya. The fight continues with Kenjaku's breaking the simple domain of Yuki and making fun of her. He tells her that it won't have happened if she has used her Domain Expansion. Yuki is still alive, but her one arm is almost crushed.
But despite this, she continues to rush toward Kenjaku. Instead of taking some time to heal, she continues fighting the villain. But eventually, reaches her limit. While she coughs out blood, Choso regains his strength and plans an attack to end this chapter here. Meanwhile, Kenjaku lectures Yuki and reveals that Tengan is hiding a big secret from everyone and she shouldn't have trusted her. But Garuda interrupts her and provokes Yuki to use her Shikigami and launch a counterattack. But Kenjaku revisits the topic before the chapter ends here.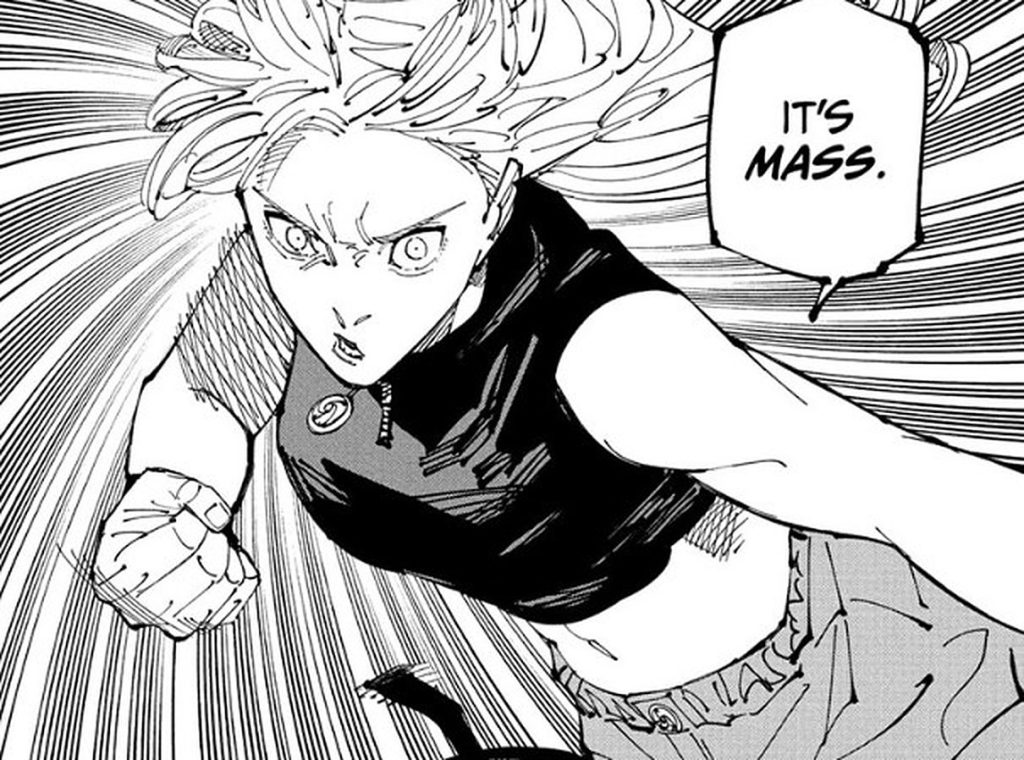 A Quick Recap!
In the 205th chapter of Jujutsu Kaisen, Yuki praised Choso before entering the battlefield. The Death Painting fainted and fell into a gap. Yuki prepared to fight Kenjaku but told him she liked people like Choso, but she was ready to beat Kenjaku. On the flip side, Kenjaku mused as he had limited knowledge about Yuki and her cursed technique. Although she was a special-grade sorcerer, the higher-ups had no knowledge about her. Unwilling to mess with her, the villain decided to maintain a safe distance from his enemy.
He later summoned the cursed spirit, which he used in chapter 201 at the White House. Yuki realized the curse wasn't from Japan and her foe confirmed that it was a foreign curse that helped remove obstacles using logic against his target's cursed technique. Later, Yuki used her Shikigami, Garuda, wrapped it in a ball, and kicked it with full force in her opponent's direction. It then destroyed the extracted curse in a single move. She punched him simultaneously and used a powerful blow to rip off his arms. She threw him away from the Tengen's barrier.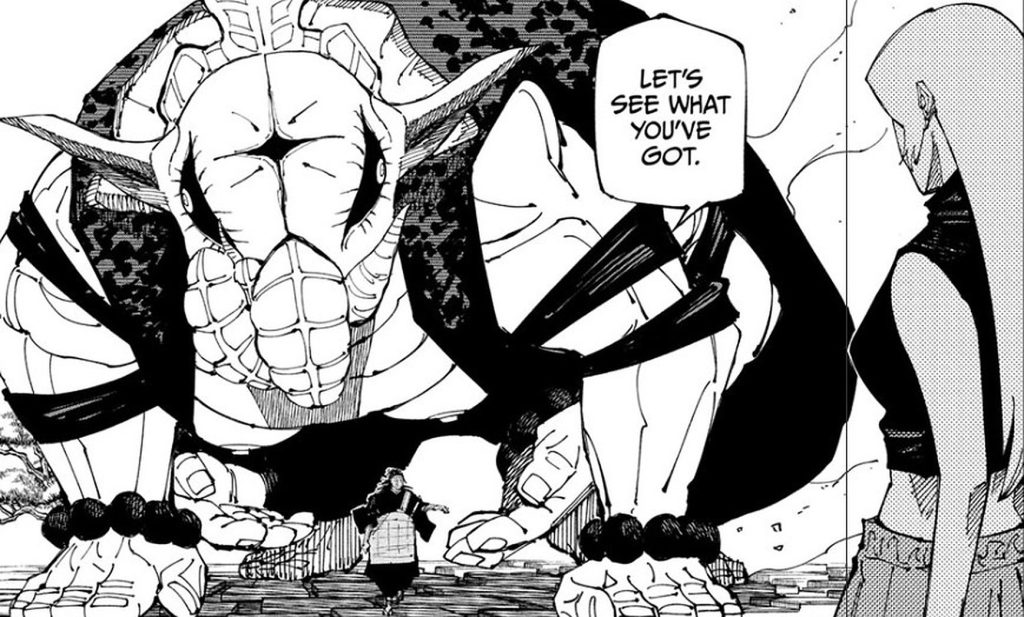 Jujutsu Kaisen Chapter 206: Release Date
Yuki is at the edge of breaking. But before collapsing, she will destroy Kenjaku, at least at a point that will help Choso to take over the battle. You will learn it in Jujutsu Kaisen Chapter 206, which will come out on December 5, 2022. It will be available on Shonen Jump, Viz Media, and MangaPlus. Stay tuned. The Anime Daily will keep you updated.