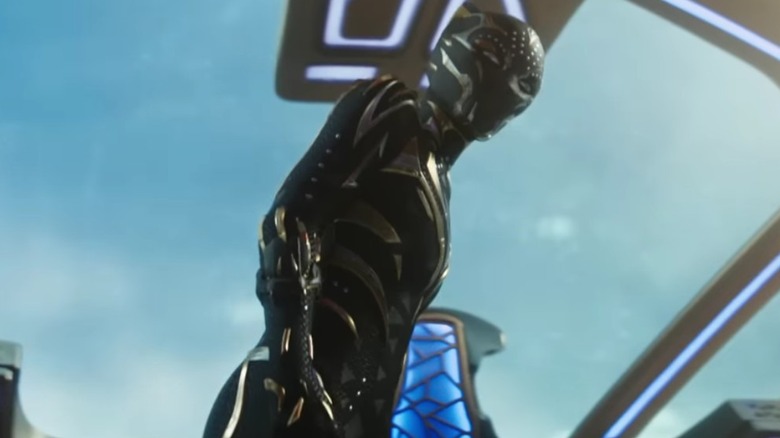 (Super Hero Bits is a collection of stories, updates, and videos about anything and everything inspired by Marvel, DC, and other comics. For comic book movies, TV shows, merchandise, shows, and anything else that catches our eye, this is the place to find anything that fails.)
In this issue of Superhero Bits:
James Gunn and Peter Safran start their new job in DC today.
"Stargirl" concluded its premiere on The CW in December.
"Black Panther" is getting the official podcast from Marvel.
Black Adam has officially arrived in "MultiVersus."
DC And Marvel Shoes Have Partnered For A Line Of Deadpool Outfits
DC Shoes and Marvel have teamed up and have gone to great lengths in a new clothing line featuring none other than Deadpool. This line will air on November 5th, as shown by the teaser above released by DC. As for what to expect? The line will feature a variety of shoes, shirts, hats, and more to choose from. Full information can be found by clicking here.
Black Adam is here in MultiVersus, here's the trailer
Unsurprisingly, Warner Bros. pushed "Black Adam" really hard. That means, placing characters in almost every corner of their media empire makes sense. For example, the DC antihero has officially appeared in the video game "MultiVersus". The trailer above gives an overview of the gameplay with Black Adam, and yes, he looks very strong. The game is free to play and is now available for consoles and PC.
The Stargirl Series Finale Airing on December 7, Will Provide Closing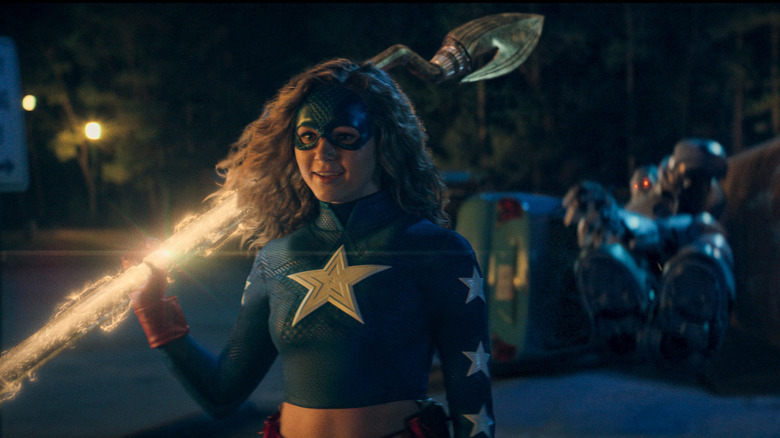 We recently learned that "Stargirl" will be ending its run on The CW after its third season finishes next month. This means that the season finale scheduled to air on December 7 will actually be the series finale. However, speaking to The Hollywood Reporter, series producer Geoff Johns assured fans that the episode will provide closure and won't leave us hanging.
"Stargirl has always held a special place in my heart for many reasons. With all the changes going on in the network, we realized this might be the last season, so we wrote with that in mind and have delivered what I believe to be Stargirl's best season yet, with a creative closing that is… complete."
"Stargirl" airs every Wednesday on The CW.
David F. Sandberg Shares VFX Evolution On Shazam! The Wrath of the Gods
As we reported yesterday in this column, "Shazam! Fury of the Gods" has completed production in its entirety and in cans, awaiting a release in theaters next year. Director David F. Sandberg also recently shared his views on film VFX from start to finish, providing a window into how far these things have come from the idea before our eyes in theaters. The dragon was quite impressive, all things considered.
Cameron Crowe Just Knows Who Dazzler Is, But Willing To Make A Dazzler Movie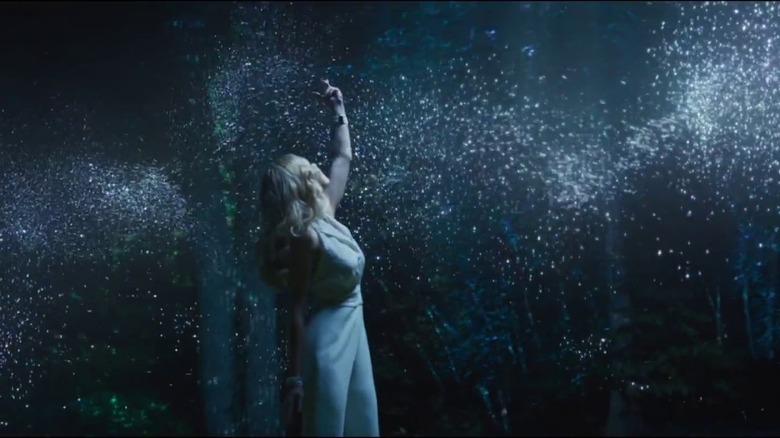 The "Dazzler" movie from the guy who made "Almost Famous?" The idea, on paper, looks like it could work, even if Cameron Crowe just found out who Dazzler was. The popular "X-Men" mutant has been ripe for big-screen breakthroughs for some time, only appearing very briefly until recently. Speaking to Rolling Stone recently, it was suggested to Crowe that he would be a good fit for the project, despite the fact that he freely admitted he had never heard of the character. "Give me the Dazzler movie! Let's do it," Crowe said. They then talked about who should take the role, and Dua Lipa was where Crowe landed.
"I feel Dua Lipa for this. Tomorrow I'll be like, 'Yeah, I've been thinking about Dua for Dazzler, you know, I've been thinking about this for a while.' And don't give you credit [laughs]. No, no, I think that's cool. Doing a film like that can be a blast. You can have character development and all things immersive and also have a spectacle. You can do it. And it's getting there, obviously."
Your move, Marvel.
Marvel Launches Official Black Panther Podcast: Wakanda Forever
"Black Panther" is getting a podcast! As revealed above, Marvel and Proximity have teamed up for a six-episode podcast in anticipation of the upcoming sequel to the 2018 blockbuster. It will be hosted by writer Ta-Nehisi Coates, who has great experience with characters on the pages of Marvel Comics. Guests such as director Ryan Coogler and star Angela Bassett have been prepared for various episodes. Producer Paola Mardo had this to say about it:
"Since Ryan, Zinzi and Sev entrusted Proximity's Audio division with this project, our goal has been to tell the story of the making of 'Black Panther: Wakanda Forever' with as much heart and authenticity as the film itself. With our premiere of the episode, we have achieved this goal. while opening new avenues in the process, thanks to the incredible collaboration between our wonderful host Ta-Nehisi Coates, our talented podcast production team, and our collaborators at Marvel and Disney."
"Wakanda Forever: The Official Black Panther Podcast" debuts on November 3.
James Gunn and Peter Safran Running DC Studios Starting Today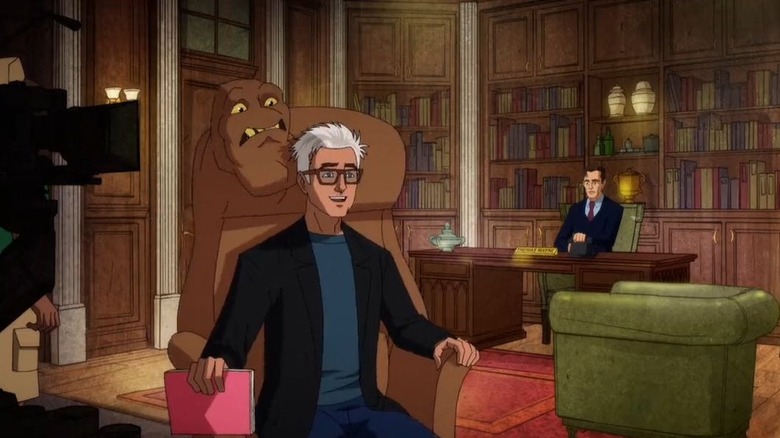 Last week, we learned that "The Suicide Squad" director James Gunn and mega-producer Peter Safran had been appointed co-heads of the newly formed DC Studios. That is, for the next four years (at least) they will be piloting the ship, namely the DC Universe. Well, that new era starts today as their contract will start on November 1st. Whereas, as for Gunn, he's still very busy finishing "Guardians of the Galaxy Vol. 3" until May next year, so maybe a little bit until he actually dives first. Anyway, the next DC chapter on the screen is ahead of us.
Action-packed New Black Panther: Wakanda Forever TV Spot
Finally, today we present a new TV spot for "Black Panther: Wakanda Forever" starting a 10 day countdown until the film hits theaters. At this point, Marvel is still clearly trying to keep the film's biggest secret after its world premiere, but they're definitely giving more with new footage. For example, this one is packed with action and features a new cash injection from the new Black Panther. As for who was under that suit? We will find the answer to that question on November 11.
Read this Next: 9 Filmmakers Should Be Freely Restraint in the MCU
Superhero Bits Post: James Gunn Officially Heads DC, Black Panther Podcast & More debuts in /Movies.