Advertisement

Finally, Luffy is back to his senses to defeat Kaido. But it is more challenging than it seems. Kaido is transforming in a few seconds, which will be dangerous for Luffy to deal with in One Piece Episode 1038. But this is not all about Kaido and Luffy. The upcoming episode will feature three freaking story arcs, leaving you in awe. Keep reading to know what it is.
In the upcoming episode, Luffy will continue to fight against Kaido. But he will get a helping hand which fans have been waiting for. Meanwhile, Nami will be busy dealing with Ulti, and Sanji's entire focus will be on Big Mom.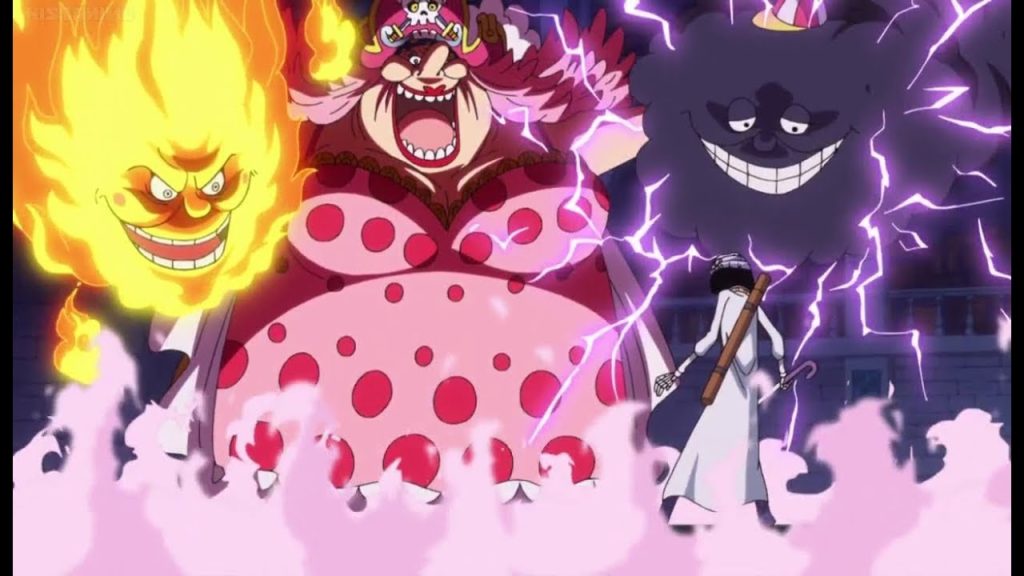 One Piece Episode 1038: What Will Happen Next?
The upcoming episode is titled "Nami's Special Attack! Otama's Biggest Deadly One!" hints that the episode will focus on Nami. Well, she has finally made a new weapon which she has fused with Zeus to defeat Ulti. So she will give Ulti a hard blow. However, it seems Ulti is way stronger than Nami thinks, and the attack might backfire. But remember, Ulti is injured, so when Nami and Ussop together start attacking Ulti, there's a chance of their victory. Meanwhile, Heart Pirates are on their way to save Luffy, who's fighting alone with Kaido.
However, Luffy will be in its worst position. So Yamato will show up to save Luffy, and we will finally get a chance to see the highly anticipated Kaido vs. Yamato. Remember, Sanji is still fighting against Queen. But Queen will be overpowering Sanji, and he needs some way to deal with the situation. Further, Zoro is on the brink of leaving his soul. However, Brook might use the scythe to save Zoro from death. He might use his devil fruit, Revive Revive fruit, to stop Zoro's soul from escaping his body.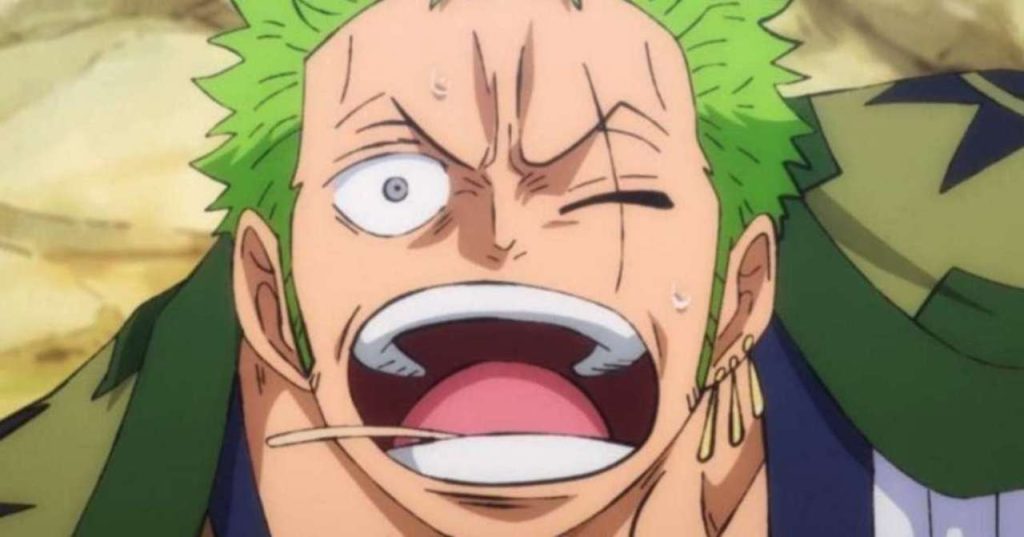 A Quick Recap!
Previously on One Piece Episode 1037, Kaido returned to his human form on the roof of the skull dome of Onigashima. He started drinking, annoying Luffy. Kaido told Luffy that he was drinking because he was having fun, and reminded him of the banquet they spoiled. After finishing drinking, Kaido went into Warai Jogo mode, and Luffy thought it was the best time to attack him. But Kaido clarified that it made him stronger. Surprisingly, Kaido dodged Luffy's attack and transformed into Human-Beast Form, slamming Luffy into the floor.
Kaido later turned into his full dragon form and reminded Luffy that he was responsible for all this destruction. Luffy again charged at Kaido, but he dodged using Tatsumaki Kaifu just to return to his Naki Jogo mode to attack Luffy. But Luffy successfully dodged it and kicked Kaido in the face. Though Luffy succeeded in drawing blood, Kaido grabbed him with his tail, and they both had a headbutt. He was mad at Luffy for bringing him to a sober state and started hitting him. Meanwhile, in the Holy Land, the Five Elders complained about everything and decided to kill Nico Robin, unaware of Onigashima's condition.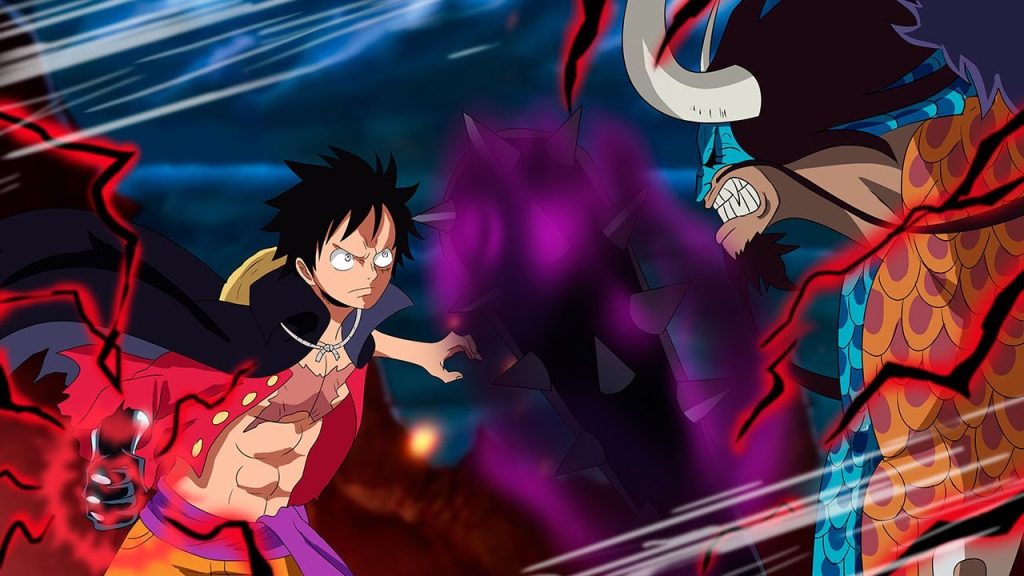 One Piece Episode 1038: Release Date
Zoro will fight for his life while Luffy will be busy combating Kaido. However, the focus will be on other characters' arcs in One Piece Episode 1038. It will air on October 30, 2022, at 9.30 am JST on Fuji TV. International fans can stream the anime on Crunchyroll and Funimation. Stay tuned. The Anime Daily will keep you updated.
Advertisement