In the history of American comedy, one name stands above the rest. Mel Brooks first came to prominence as a television writer on Your Show of Shows along with future collaborators like Carl Reiner, and fairly soon, he made a name for himself as one of the most hilarious and innovative voices on TV. He created the hit 1960s comedy Get Smart, about the slapstick failures of James Bond-esque secret agents. His later career in the 70s and 80s, however, catapulted him to a level of fame and acclaim that was unprecedented with new kinds of parody and edgy meta-humor that was rather unique for audiences of the time, including History of the World, Part I. Now he is back more than 40 years later for the long-awaited sequel, History of the World, Part II. For anybody still wondering when, how, and where they can watch the show, you've come to the right place.
Here's the official synopsis of the show:
After waiting over 40 years there is finally a sequel to the seminal Mel Brooks film, History of the World, Part I, with each episode featuring a variety of sketches that take us through different periods of human history.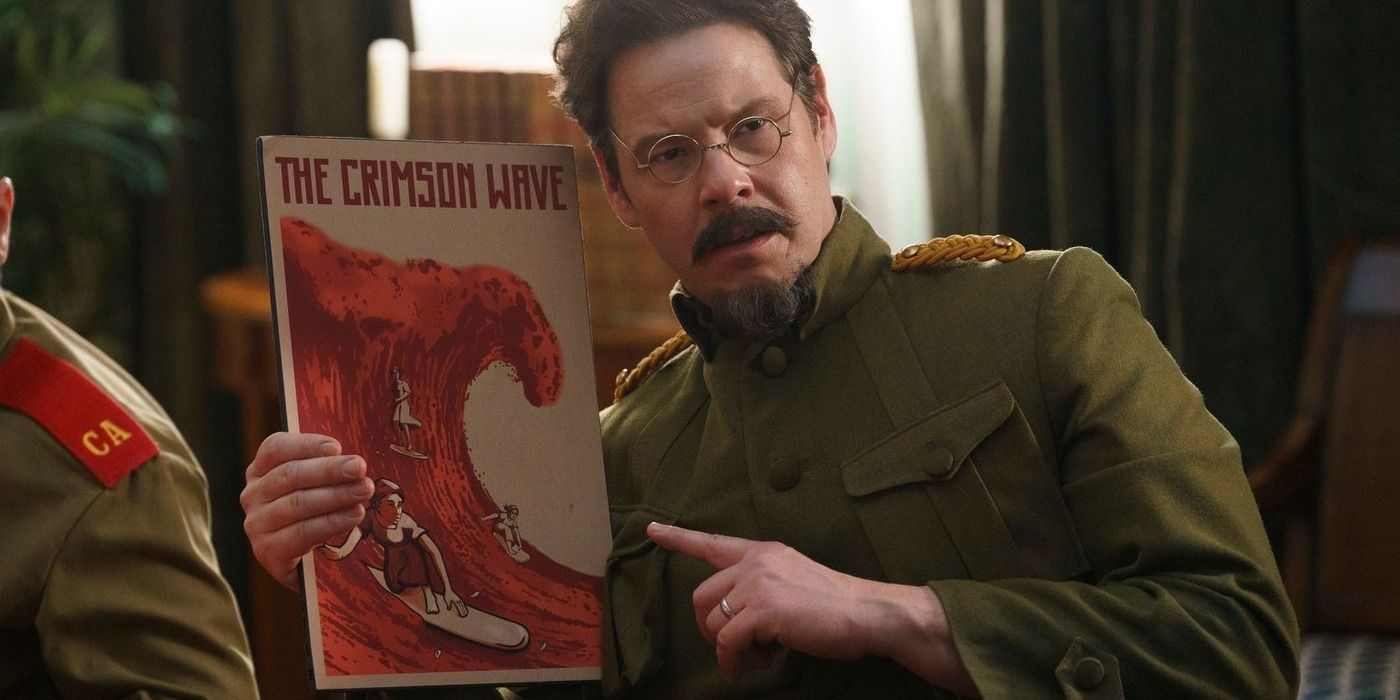 Related:'History of the World: Part II' Review: A Worthy Sequel 41 Years in the Making
When and Where Is History of the World Part II Releasing?
History of the World, Part II will premiere on March 6, 2023, and air two episodes every night until March 9. The series is streaming on Hulu. Unfortunately, you cannot watch History of the World, Part II without a Hulu subscription, but it's not too late to get one. You can get a subscription to the service now with plans starting at $6.99 a month.
Watch on Hulu
Watch the History of the World, Part II Trailer
A trailer for History of the World, Part II was released on January 13, 2023. It opens with the brilliant Mel Brooks giving a comedic introduction to his long-anticipated follow-up. The series is even more far-reaching than the previous film. It will feature biblical stories about Jesus and the Romans, Judas, and even Noah and the Ark. It will also focus on the American Civil War and parody the lives of Ulysses S Grant and Harriet Tubman. Apart from American history, the series will also focus on Sigmund Freud, Rasputin, and Anastasia, as well as Cold War politics.
How Many Episodes of History of the World, Part II Are There?
History of the World, Part II will have eight episodes, released two at a time on a special four-day schedule. Here's the release date and plot synopsis for each episode:
Episode 1: "I" – March 6, 2023
General Grant heads out in search of a drink; After the Russian Tsar is executed, Shmuck Mudman and his family head to Moscow; Shakespeare's Writers Room; Invention of Fire; The REAL Kama Sutra.
Episode 2: "II" – March 6, 2023
Judas betrays Jesus; Shirley Chisholm makes a big announcement. General Grant finds himself in trouble and Marco Polo meets Kublai Khan.
Episode 3: "III" – March 7, 2023
Alexander Graham Bells makes (and receives) a call; Shmuck Mudman gains access to the politburo; Sigmund Freud teaches psychoanalysis.
Episode 4: "IV" – March 7, 2023
Jesus and Mary fall in love; Shmuck and Fanny Mudman change the course of Russian history; How the Pyramids were built.
Episode 5: "V" – March 8, 2023
Galileo is on TikTok; General Grant gets rescued; Shirley Chisholm meets George Wallace.
Episode 6: "VI" – March 8, 2023
Amelia Earhart's fate revealed; Jesus and the Fab 13 try to record the last sermon; The Civil War ends; Statues get removed.
Episode 7: "VII" – March 9, 2023
Middle East peace talks (and lunch) in Oslo; Shirley Chisholm heads to the Watergate; Jesus and the band play their final concert.
Episode 8: "VIII" – March 9, 2023
The Berlin Wall comes down; Christianity gets a makeover; Shirley Chisholm speaks at the DNC.
Related:First 'History of the World Part II' Images Tease Long Awaited Mel Brooks Sequel
Who's In the Cast of History of the World, Part II?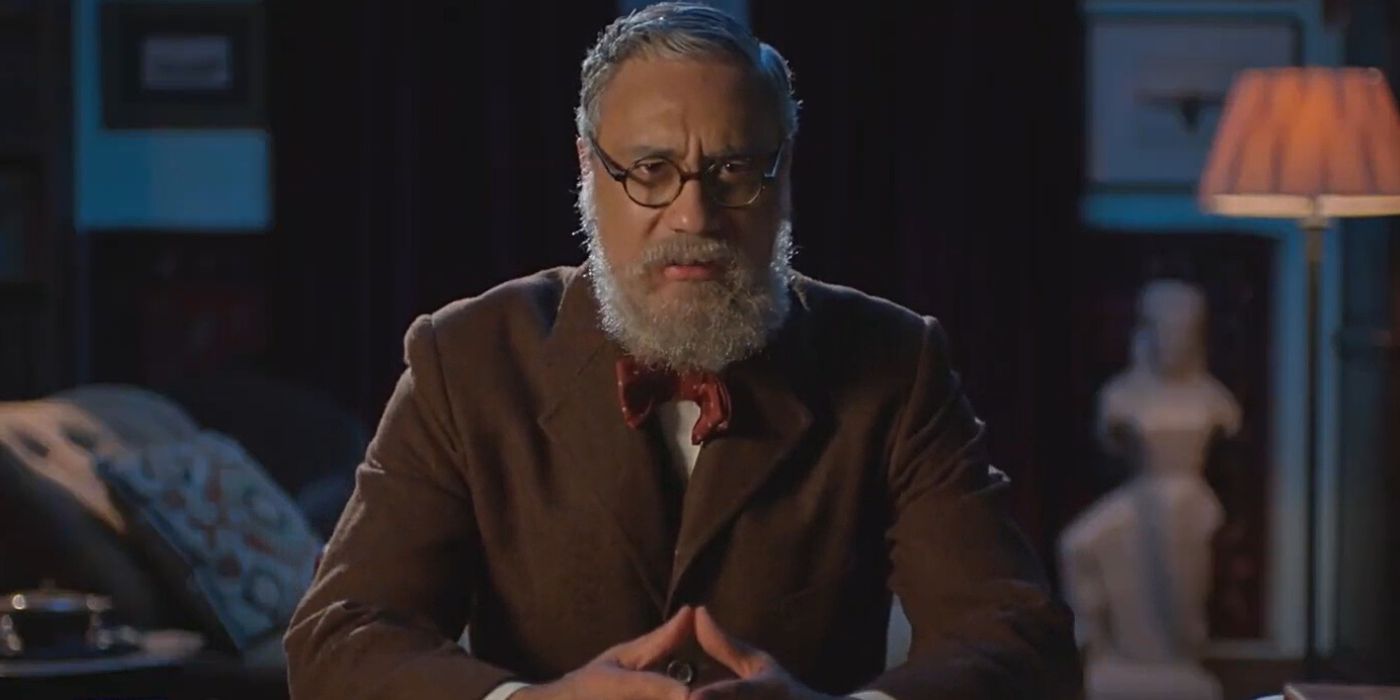 History of the World, Part II boasts a wide cast of film and TV stars. Sitcom stars like Quinta Brunson from Abbott Elementary and Hannah Einbinder from Hacks star in the series. Seth Rogen, the originator of the modern stoner comedy with movies like Superbad, and legendary stand-up comedian Sarah Silverman also star. Also included in the cast are Jillian Bell, Taika Waititi, Jake Johnson, Johnny Knoxville, Emily Ratajkowski, Danny Devito, Zazie Beetz, and many others.
Who Are the Creators of History of the World, Part II?
The creators of History of the World, Part II are Mel Brooks and David Stassen. Stassen and Brooks produce the show along with Wanda Sykes, Ike Barinholtz, Kevin Salter, Christie Smith, and Nick Kroll. This is not the first time that Brooks has revisited his old work. His Oscar-winning 1968 comedy, The Producers, the story of a crooked, washed-up theater producer and his meek and nervous accountant who, as part of a scam, decide to put on the worst play they can find (a Nazi propaganda play, at that), was adapted into a Broadway Musical in 2001. Brooks served as producer, composer, writer, and lyricist for the production and the show broke records by winning 12 Tony Awards. He also adapted Young Frankenstein (1974), the parody origin story of Dr. Frankenstein and his monstrous child, into a Broadway show in 2007. This will be Brooks' first time adapting his original work for TV.
Stassen, who serves as co-creator, is a seasoned producer of television and film. His credits include shows like The Mindy Project and movies like Blockers. Sykes is a seasoned stand-up comic who is best known for her TV performances in Curb Your Enthusiasm, Black-ish, and The New Adventures of Old Christine. Kroll is a comedian and actor as well as an experienced showrunner. He created The Kroll Show, a sketch comedy show, and Big Mouth, the animated comedy series about puberty. Barinholtz first gained prominence for his role on the sketch comedy show MadTV and later The Mindy Project. The cinematography is by Kevin Atkinson, with editing by Stephanie Filo, Daniel Flesher, and George Mandl.
Related:You Need to Watch 'Horrible Histories' Before Mel Brooks' 'History of the World, Part II'
Mel Brooks Movies You Can Watch Before History of the World, Part II
To help you out while you wait for Brooks to make his triumphant return to television, check out these three movies by the famous director that stand out as some of the most hilarious and significant movies in the history of American comedy.
History of the World, Part I (1981): The precursor to this delightful miniseries, History of the World, Part I, manages to take playful jabs at every culture and every time period. The film starts in the Stone Age and continues into the Old Testament, the Roman Empire, The Spanish Inquisition, and The French Revolution. Because of this breadth of time and space, it features one of Brooks' largest and most talented casts including Madeline Kahn, Dom Deluise, Harvey Korman, Cloris Leachman, and Orson Welles. With laugh-out-loud moments including Moses dropping and shattering five extra commandments, nuns and monks dancing to a Broadway tune about the Inquisition, and the hilarious dilemma of the waiter at the Last Supper, it remains one of Mel Brooks' best works.
Watch on Hulu
Blazing Saddles (1974): There are several films that belong in the debate for which is Brooks' best film, but when it comes to his most important and influential film, there is no contest. It is, without question, Blazing Saddles. Parody films would go on to be a staple in his work as well as many other comedy directors thanks to Blazing Saddles which follows Bart, a Black railroad worker who is assigned as the Sheriff of Rockridge in an attempt by the governor to run the racist citizens out of the town to make room for a railway. Though it contains its fair share of schoolyard humor with grotesquely funny fart jokes, the film stands as one of the most insightful and biting racial satires of the 1970s thanks to the contribution of Richard Pryor.
Rent on Amazon
High Anxiety (1977): High Anxiety not only received praise from audiences and critics but also from the master of suspense himself, Alfred Hitchcock. This Mel Brooks classic parodies the work of Hitchcock better than any comedian could. It tells the story of a renowned psychiatrist, Dr. Richard Thorndike, who takes a job in a remote psychiatric hospital for the criminally insane where the nurses and doctors are doing more harm than good. Brooks takes on Hitchcock classics like Vertigo, Psycho, The Birds, Rear Window, and many more with ease. With Brooks at the helm, Hitchcock's excessive Freudian twists and mysterious villains are turned hilariously upside down.
Rent on Amazon