Phases 4 and 5 of the Marvel Cinematic Universe have already proven that Marvel Studios has a serious post-credits scene problem. Since 2008's Iron Man, Marvel Studios has included post-credits scenes at the end of almost every one of the MCU's projects, gifting some extra content during and after the credits sequence. The MCU's post-credits scenes are typically used to tease future storylines, add a humorous extra scene to the project, and even introduce new characters into the MCU. While these have mostly been celebrated, however, the MCU's post-credits scenes have come under scrutiny in recent years.
Except for Avengers: Endgame, every single film in the MCU has included at least one – but often two – post-credits scenes. This recognizable trend carried on into Marvel Studios' TV shows on Disney+, though not every episode features a post-credits scene. During Phases 1, 2, and 3, the MCU's post-credits scenes provided some brilliant moments, such as Phil Coulson finding Thor's hammer, Adam Warlock being teased, and Nick Fury and Maria Hill transforming into Skrulls. However, Phases 4 and 5 have showcased a problem with the MCU's post-credits scenes, as new characters have been introduced in these moments who might not return for years to come.
MCU Phases 1-3 Only Introduced 8 New Characters In Post-Credits Scenes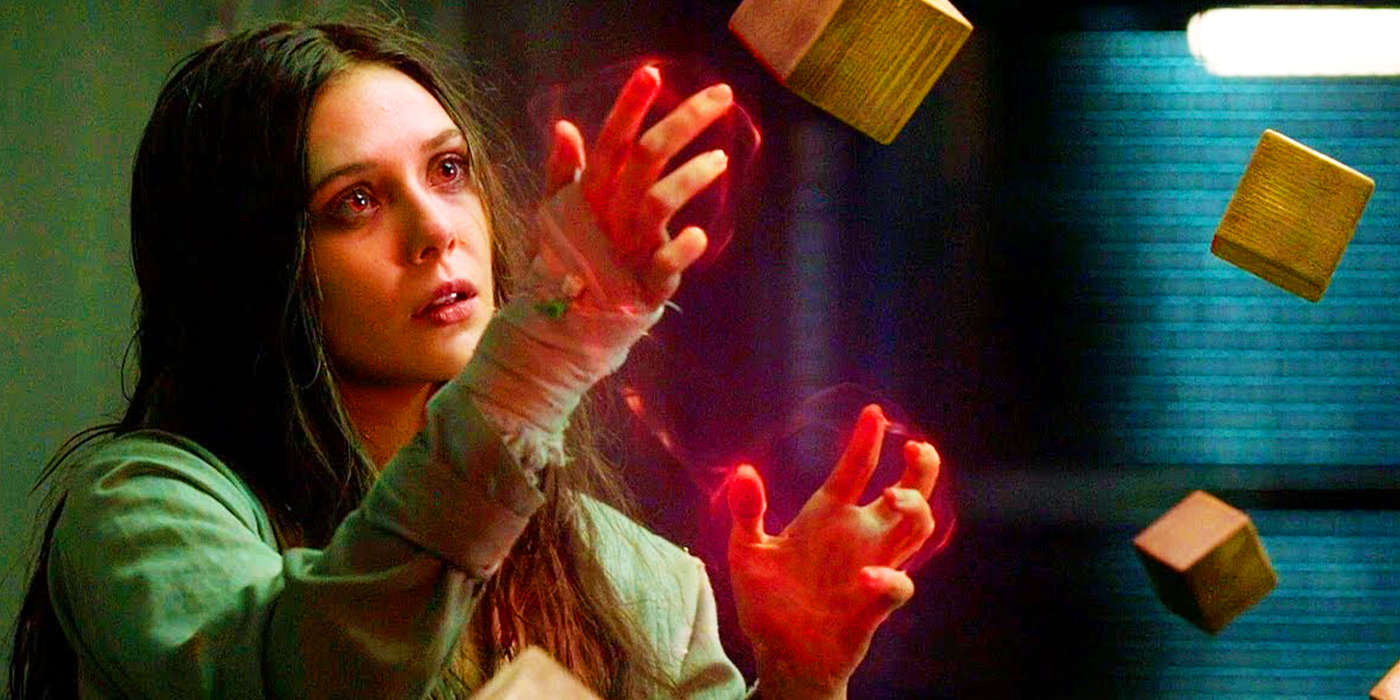 The first three Phases of the MCU spanned eleven years between 2008's Iron Man and 2019's Spider-Man: Far From Home, totaling 23 films, each ending with a post-credits scene. The only exception to this was Avengers: Endgame, which ended with an extended credits sequence celebrating the original members of the MCU's Avengers. Over these 23 projects, only eight new characters were introduced in post-credits scenes. This meant that the world of the MCU could still be developed, but more attention was given to teasing future storylines and supplementing the action that had come before.
Every Character Introduced In MCU Phase 1-3 Post-Credits Scenes
Nick Fury, portrayed by Samuel L. Jackson, debuted during Iron Man's post-credits scene. Fury approached Tony Stark with the proposition of the Avengers Initiative. This was developed further in Iron Man 2 and teased the overarching narrative of the MCU's Phase 1.
Thanos made his first MCU appearance in the mid-credits scene of The Avengers. During this scene, Thanos was played by Damion Poitier before Josh Brolin replaced him from Guardians of the Galaxy onwards. Thanos was the major villain of the MCU's Infinity Saga.
The Collector, played by Benicio del Toro, was introduced during Thor: The Dark World's mid-credits scene. Lady Sif and Volstagg handed the Aether, a.k.a. the Reality Stone, to the Collector, who teased his ambition to collect all six Infinity Stones. Del Toro later appeared in Guardians of the Galaxy and Avengers: Infinity War.
Wanda Maximoff, a.k.a. the Scarlet Witch, first appeared in Captain America: The Winter Soldier's mid-credits scene. This scene teased Wanda's future as a villain in the MCU, though she would first become an Avenger. Elizabeth Olsen's Scarlet Witch was a key player in many MCU stories.
Pietro Maximoff, a.k.a. Quicksilver, debuted alongside his sister in Captain America: The Winter Soldier's mid-credits scene. HYDRA's experiments with the Mind Stone had granted Aaron Taylor-Johnson's Pietro enhanced speed, though this wouldn't save him during Avengers: Age of Ultron.
Adam Warlock, although not seen, was first teased in one of Guardians of the Galaxy Vol. 2's mid-credits scenes. With his origins changed to be a product of the MCU's Sovereign, Will Poulter finally debuted as Adam Warlock in Guardians of the Galaxy Vol. 3.
Captain Marvel was teased during the post-credits scene of Avengers: Infinity War but not seen. Before Nick Fury was snapped away by Thanos, he sent a message to Captain Marvel on a 1990s-style pager. Brie Larson debuted as Carol Danvers, a.k.a. Captain Marvel the following year.
J. Jonah Jameson appeared in the mid-credits scene of Spider-Man: Far From Home, with J. K. Simmons reprising his role from Sam Raimi's Spider-Man franchise. Playing the gotcha journalist of the Daily Bugle with a vendetta against Spider-Man, Jameson revealed Peter Parker's true identity to the world. This role was developed in Spider-Man: No Way Home.
Why MCU Phases 1-3 Balanced Post-Credits Scenes & New Characters So Well
In the beginning of the MCU, new characters were being introduced in the main stories, so the post-credits scenes could focus more on developing key narratives. Some of the Infinity Saga's post-credits scenes were also used solely for comedy, such as the Avengers eating shawarma in The Avengers or Captain America lecturing the audience on patience at the end of Spider-Man: Homecoming. This balance meant audiences never knew what to expect after sitting through the credits, which made the viewing experience more entertaining. When new characters would be introduced in post-credits scenes, it would be a shock and one that would usually be paid off in the following project.
MCU Phases 4-5 Have Already Introduced More Post-Credits Characters Than Phases 1-3
Whereas the introduction of new characters in the MCU's post-credits scenes during the Infinity Saga was a scarcity, Phases 4 and 5's post-credits scenes have already introduced more characters to the MCU in the span of only two years. It seems that Marvel Studios has been putting more attention on teasing characters for the MCU's future than focusing so much on the franchise's existing roster. As of the 2023 release of Guardians of the Galaxy Vol. 3, 18 new major characters have been introduced to the MCU during Phase 4 and 5's post-credits scenes, and this number is surely set to grow before the end of the Multiverse Saga.
Every New Character Introduced In MCU Phase 1-3 Post-Credits Scenes
White Vision debuted in the post-credits scene of WandaVision episode 8, "Previously On." Portrayed by Paul Bettany, White Vision is a rebuilt version of the original Vision who was killed by Thanos in Avengers: Infinity War. White Vision is expected to make his next appearance in the MCU's Vision Quest.
Several Loki variants were introduced in the post-credits scene of Loki season 1, episode 4, "The Nexus Event," including Richard E. Grant's Classic Loki, Jack Veal's Kid Loki, and DeObia Oparei's Boastful Loki. It's unclear whether they'll appear again in Loki season 2, but Kid Loki's appearance could be teasing his future as a Young Avenger in the MCU.
Eros, a.k.a. Starfox, portrayed by Harry Styles, first appeared in Eternals' mid-credits scene. Eros was introduced as the brother of Thanos, staying true to his Marvel Comics' roots, though this caused confusion as Thanos' backstory had been changed for the MCU.
Pip the Troll, Eros' traveling companion, was introduced alongside Styles' character in Eternals' mid-credits scene. Pip was voiced by Patton Oswalt, who previously appeared as the Koenigs in Agents of SHIELD.
Eric Brooks, a.k.a. Blade, was voiced by Mahershala Ali in Eternals' post-credits scene. Although the character wasn't actually seen, his voice cameo teased his next appearance in Phase 5's Blade, which was also originally expected to develop Kit Harrington's Dane Whitman.
Eddie Brock, a.k.a. Venom, appeared in Spider-Man: No Way Home's post-credits scene, portrayed by Tom Hardy, who plays the character in Sony's Spider-Man Universe. Hardy's Eddie Brock was transported back to his home universe, though he unwittingly leaves a piece of the Venom symbiote behind.
Jake Lockley finally debuted in the post-credits scene of Moon Knight's finale after being teased throughout the series. Oscar Isaac portrayed Lockley as he did Marc Spector and Steven Grant before him. Lockley was revealed to be the true avatar of Khonshu, and killed Arthur Harrow and Ammit during the scene.
Clea, portrayed by Charlize Theron, appeared in Doctor Strange in the Multiverse of Madness' mid-credits scene. In Marvel Comics, Clea becomes Doctor Strange's wife, so her debut in the MCU teases a major storyline for Strange. Clea came with the warning of an incursion, leading directly into Avengers: Secret Wars.
Hercules debuted in Thor: Love & Thunder's mid-credits scene, portrayed by Brett Goldstein. Zeus tasked Hercules with battling Thor, ruining his reputation. Hercules is a part of some major storylines in Marvel Comics, so his potential future in the MCU is exciting.
Toussaint, a.k.a. Prince T'Challa, was introduced in the post-credits scene of Black Panther: Wakanda Forever. Played by Divine Love Konadu-Sun, Toussaint was revealed to be T'Challa's secret son, providing an emotional way to carry on T'Challa's and Chadwick Boseman's legacies in the MCU.
The Council of Kangs was introduced in Ant-Man and the Wasp: Quantumania's mid-credits scene. Led by Immortus, the Council also includes the likes of the Egyptian Pharaoh Rama-Tut, a version of the Scarlet Centurion, Mister Gryphon of Qeng Enterprises, and a lizard variant of Kang, among many others. This scene could lead directly into Avengers: The Kang Dynasty.
Victor Timely made his first appearance in Ant-Man and the Wasp: Quantumania's post-credits scene, though not as a member of the Council of Kangs. This scene teased Jonathan Majors' role in Loki season 2 as Victor Timely, as Timely was visited by Loki and Mobius M. Mobius.
Phyla, despite being glimpsed in Guardians of the Galaxy Vol. 3, wasn't named until the film's mid-credits scene. Adapted from Phyla-Vell in Marvel Comics, Phyla was portrayed by Kai Zen, and depicted as a member of the new Guardians of the Galaxy team.
Why MCU Phase 4-5's Post-Credits Scene Characters Haven't Worked
The fact that so many new characters have been introduced in such a short period of time during Phases 4 and 5 means that the MCU is beginning to become oversaturated with new heroes and villains. In previous Phases, focus has been on developing specific storylines, but debuting new characters means that any number of new stories could unfold. The sheer volume of new content in the MCU's Multiverse Saga also means that some of these characters won't return to the franchise for years to come, which makes their debuts feel disappointing, and their prolonged absences feel rather awkward.
This is most prominent in the post-credits scenes, which have introduced characters alongside warnings of dire storylines for the future. Clea's debut confirmed an incursion had been caused, Hercules has a mission to battle Thor, and the Council of Kangs is preparing its next move. However, despite the immediate danger of these teases, it's likely none of them will be revisited for quite some time. It's great to see the MCU expanding further in the Multiverse Saga, but it seems as though Marvel Studios might be setting up too many storylines to deal with for the future of the franchise.
How The MCU Can Fix Its Post-Credits Scene Problem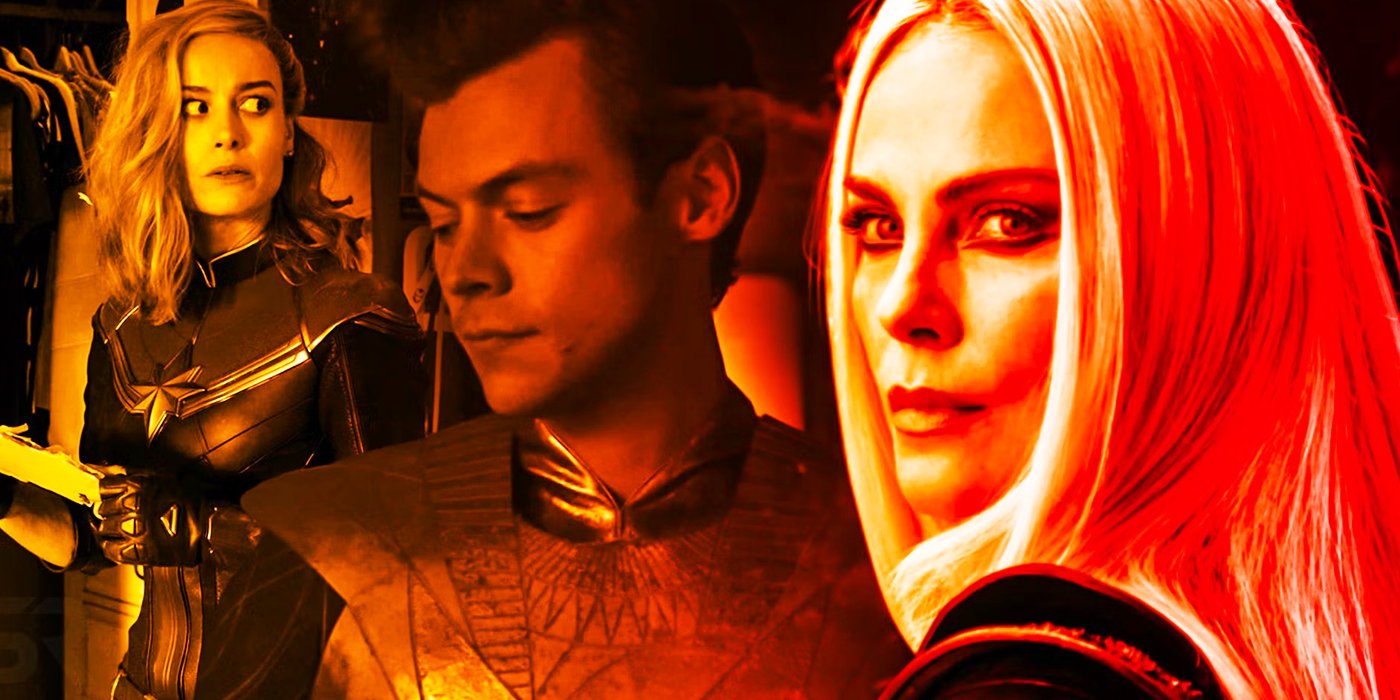 Since Marvel Studios is only at the start of the MCU's Phase 5, it seems as though this post-credits scene problem could easily continue as Phase 5 develops and Phase 6 kicks off with 2024's Deadpool 3. However, after recent criticisms aimed at Marvel Studios for a lack of quality in various Phase 4 projects, production has been delayed on several projects – mainly those on Disney+ – so more time will be given to each project. This will allow Marvel Studios to judge what storylines need to be developed much more clearly, rather than throwing a lot of new material at audiences with no visible connection or direction.
If upcoming projects in the MCU's Phase 5 focus on developing their own stories, with their post-credits scenes perhaps taking inspiration from previous MCU Phases, this may mean that fewer new characters would be introduced, but the narrative would be clearer to understand. Characters who debuted in Phase 4's post-credits scenes also need to be revisited soon, or else audiences may forget their introductions and their relevance in the MCU. Phase 4 saw many problems arise within the Marvel Cinematic Universe, but with some exciting projects on the horizon, Marvel Studios can still fix this problem.