John Wayne and Clint Eastwood remain two of the biggest icons of the Western genre, but plenty of great Western movie stars aren't either of those two titans. The Duke famously detested Eastwood's Spaghetti Westerns primarily because he found them to feature morally ambiguous characters rather than the sort that upheld the ideals of altruism and integrity he believed to be integral to Western movies. Where Wayne's movies might have represented paragons of heroism from the '40s through to the '70s, Eastwood's mysterious drifter archetype of dubious but more realistic intent reigned throughout the '60s and '70s.
Between two very opposing concepts of what it meant to be a Western movie star others represented a plethora of alternatives. From laconic leading men with a sense of nihilism as presented by Robert Mitchum and Lee Marvin, to stoic rebels like Steve McQueen and Sam Elliott, there's more to headlining a Western than just the two depictions. Not only that but many of these Western movie stars crossed over into plenty of other genres and starred in lots of popular movies of their day.
15

Gary Cooper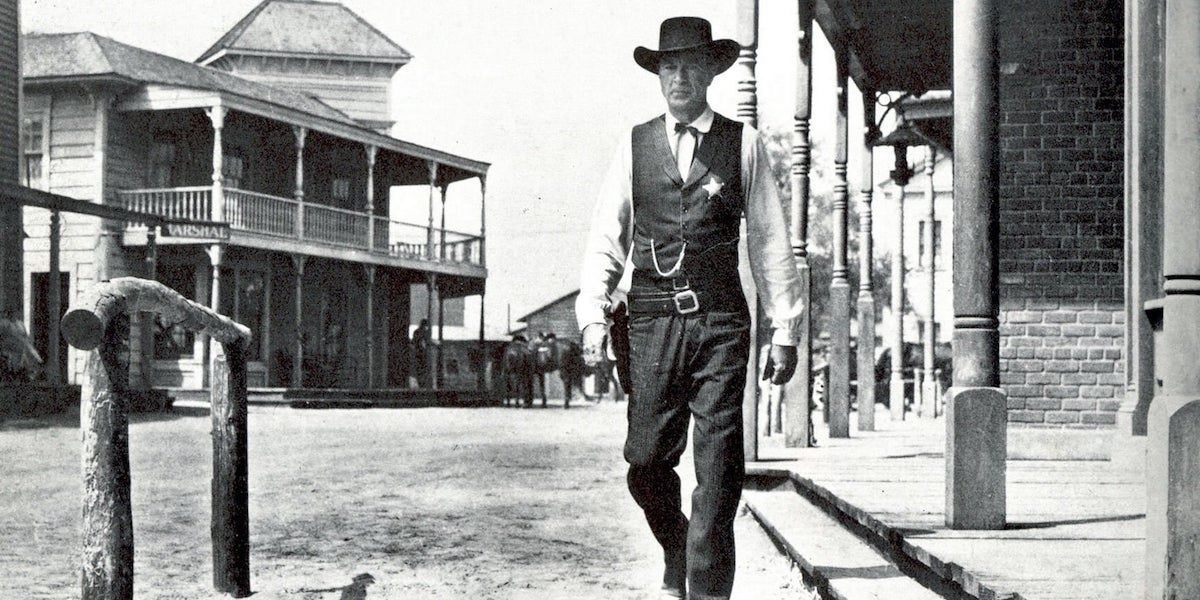 By the time Gary Cooper made High Noon in 1952, he'd already been a movie star for decades, but the role of the older sheriff being put out to pasture only to rise to the challenge of defending his town appealed to fans, and Cooper made a habit of playing similar roles. The first Westerns Cooper made go all the way back to the '20s when he starred in The Virginian and Riders of the Purple Sage, where his dashing looks could be paired with thoughtful bravery. Once known as a dashing matinee idol, it was his reputation as a thinking man's Western hero that cemented his legacy in the genre.
14

Robert Mitchum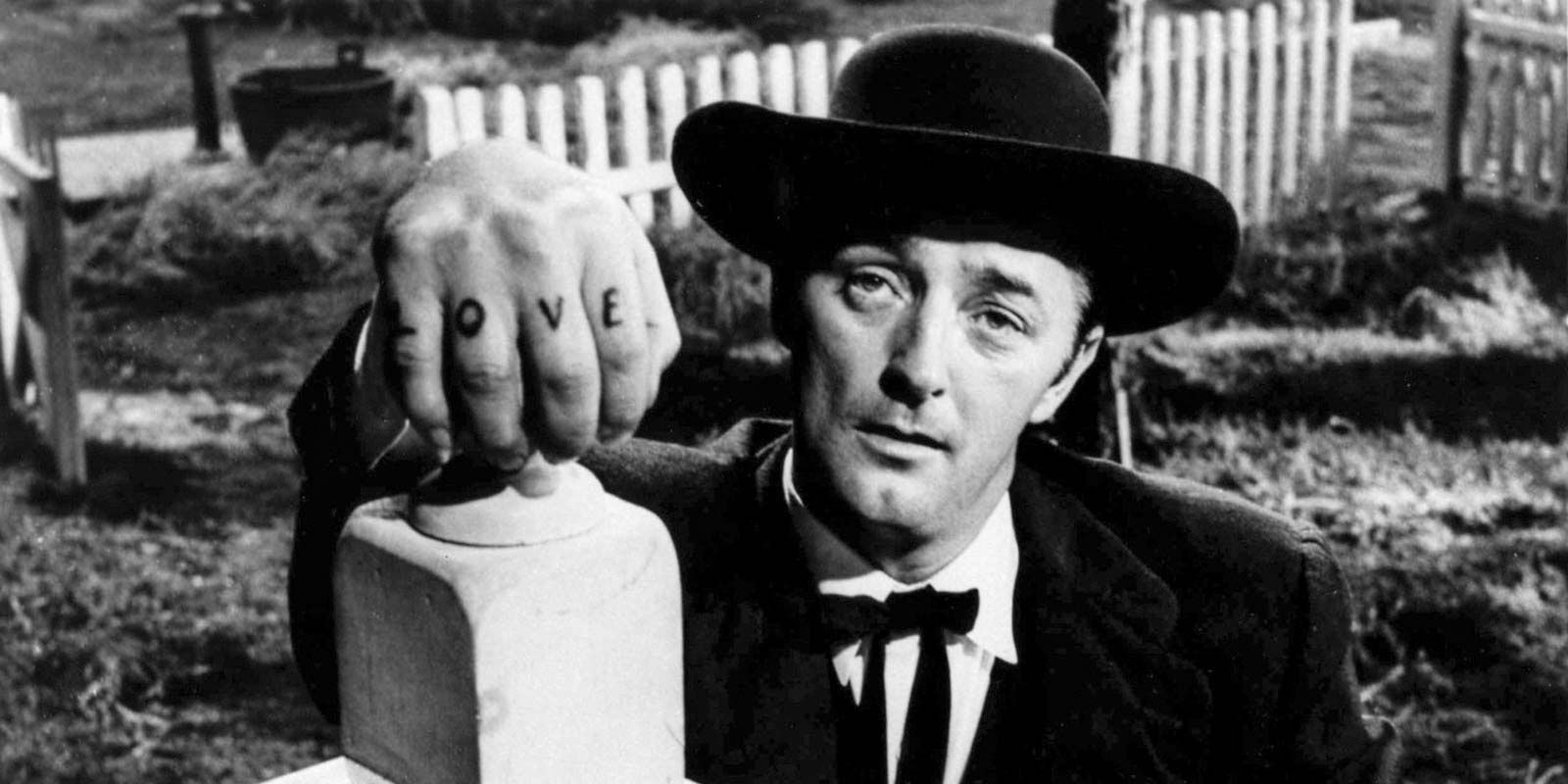 Robert Mitchum made a career in Westerns out of playing cowboys and villains with hooded eyes and obscure motivations for 52 years. Known for appearing in film-noirs as well, Mitchum brought an unsettling aura and magnetism to the Westerns he starred in that made even his most altruistic characters seem untrustworthy but no less arresting. He starred in El Dorado with John Wayne in 1966 and with Johnny Depp in Dead Man in 1995, proving that his talent was never out of place even as tastes in Westerns changed.
13

Ward Bond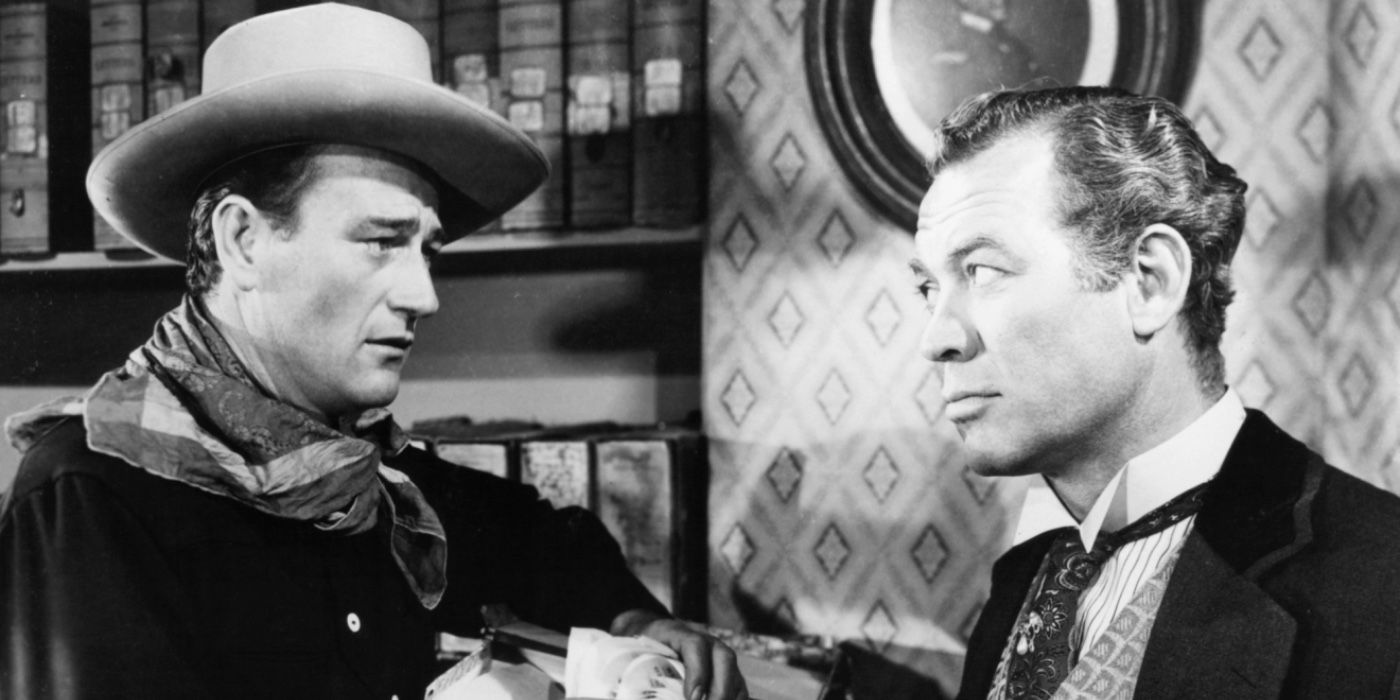 Ward Bond was often included in John Ford Western movies starring John Wayne like The Searchers, but the character actor known for his kindly mannerisms and booming voice enjoyed notoriety in movies outside the genre as well. He was a versatile character actor with over 200 film credits to his name and could dependably play anything, even an Irish priest alongside Wayne's forlorn ex-boxer in Ford's film The Quiet Man. His biggest claim to fame was starring in the popular Western series Wagon Train, followed by Wagon Master, in the '50s and '60s.
12

Paul Newman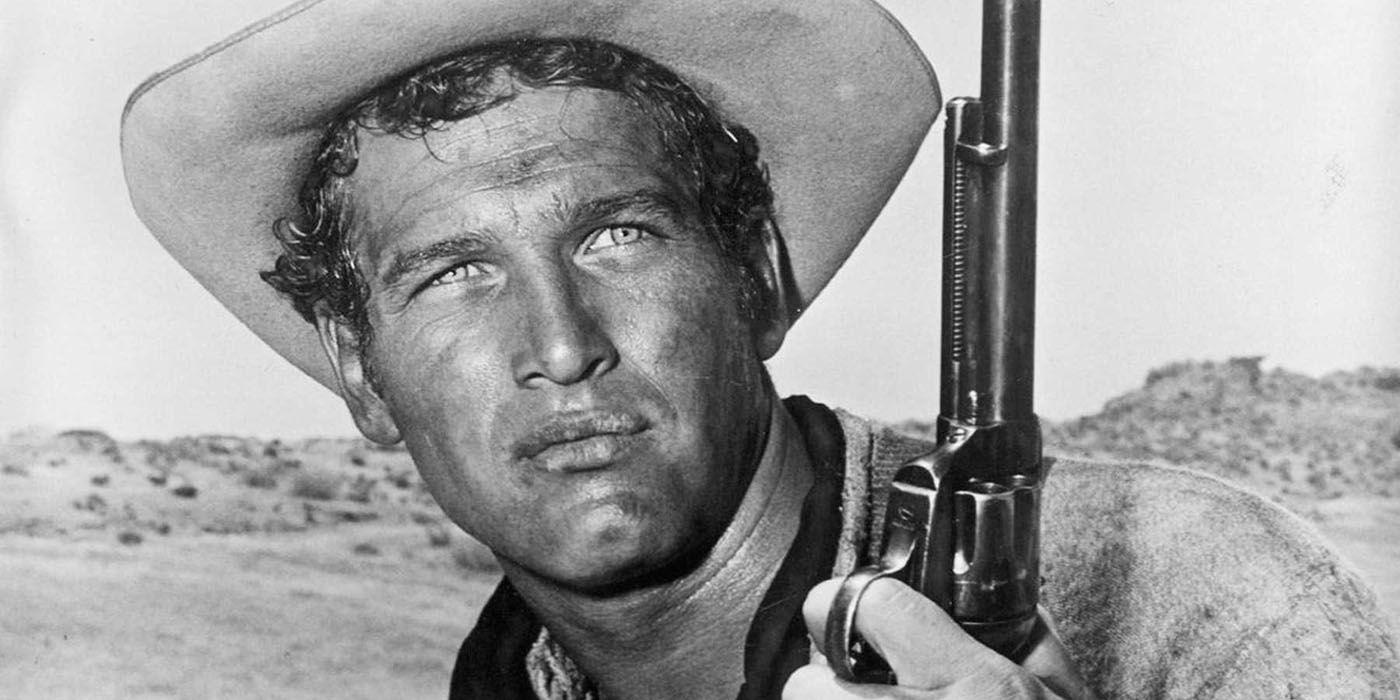 One of the most prominent leading men in American cinema in the '50s and '60s, Paul Newman often played heroes thanks to his chiseled features, his bright blue eyes, and tossled blonde hair. Teaming up with Robert Redford in such films as Butch Cassidy and the Sundance Kid and The Sting, he played charming dreamers and con men when he starred in Westerns. In Hud, Newman's excessive charisma was used to devastating effect by making an egotistical and selfish rancher somehow sympathetic.
11

Tommy Lee Jones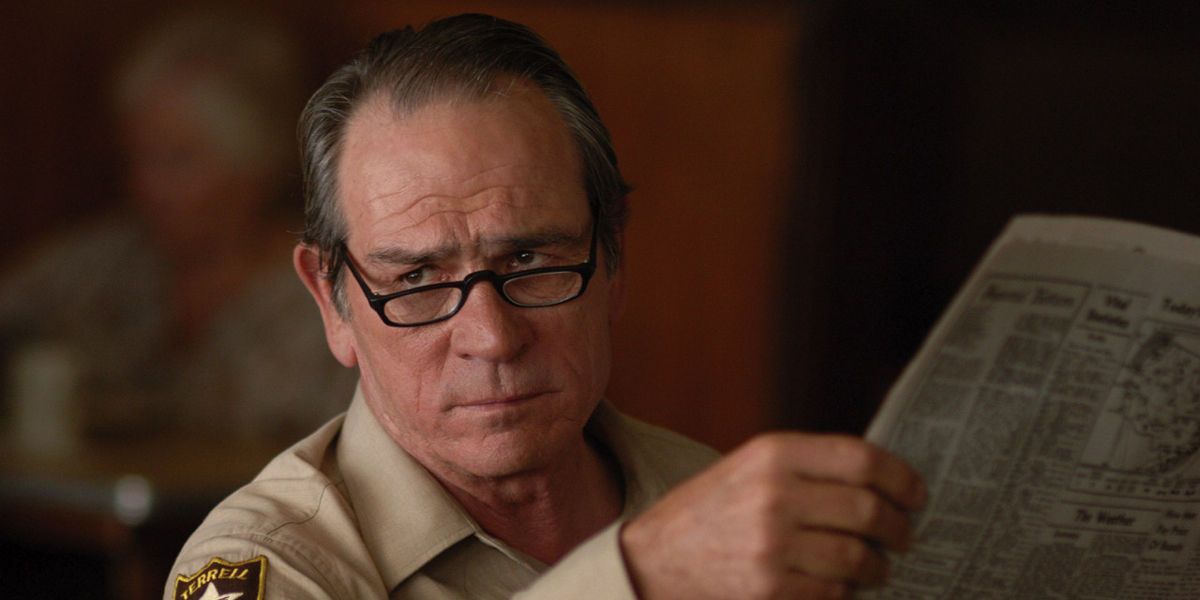 Tommy Lee Jones is one of the Western genre's best modern actors, having starred in such legendary films as No Country For Old Men, The Missing, and The Homesman in the last two decades. With Jones's noticeable Texas twang and hangdog expression, he fits right in playing surly cowboys and lawmen from the previous centuries. Fame came late in life for Jones, who wasn't cast as a leading man until the '90s, but his appearances in Men in Black as well as The Fugitive during that time made him a household name before he cemented his reputation in Westerns, in many ways reviving the genre.
10

Kurt Russell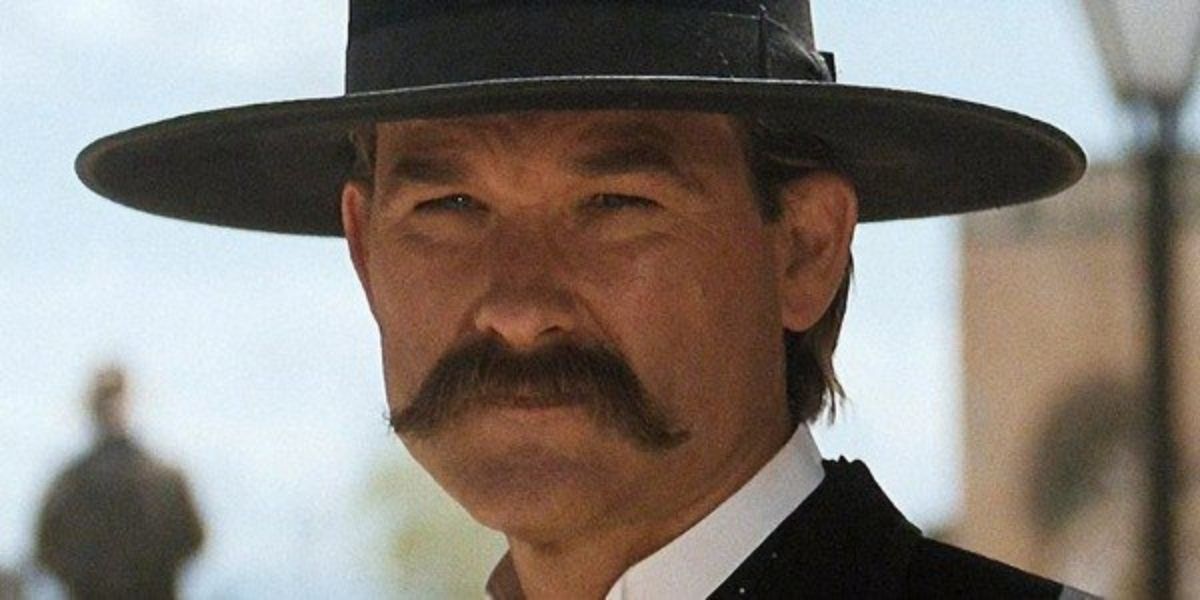 In between starring in horror movies like The Thing or Hollywood blockbusters like Guardians of the Galaxy: Vol. 2 Kurt Russell has made Westerns off and on for decades. Every Kurt Russell Western reveals a different side of the versatile actor, who has learned to balance the eccentricities of a character actor with the likable accessibility of a leading man. His effortless charm and jocularity can become stern and irascible in a flash in films like The Hateful Eight and Bone Tomahawk, and his Wyatt Earp from Tombstone remains among the very best depictions of the frontier legend.
9

James Stewart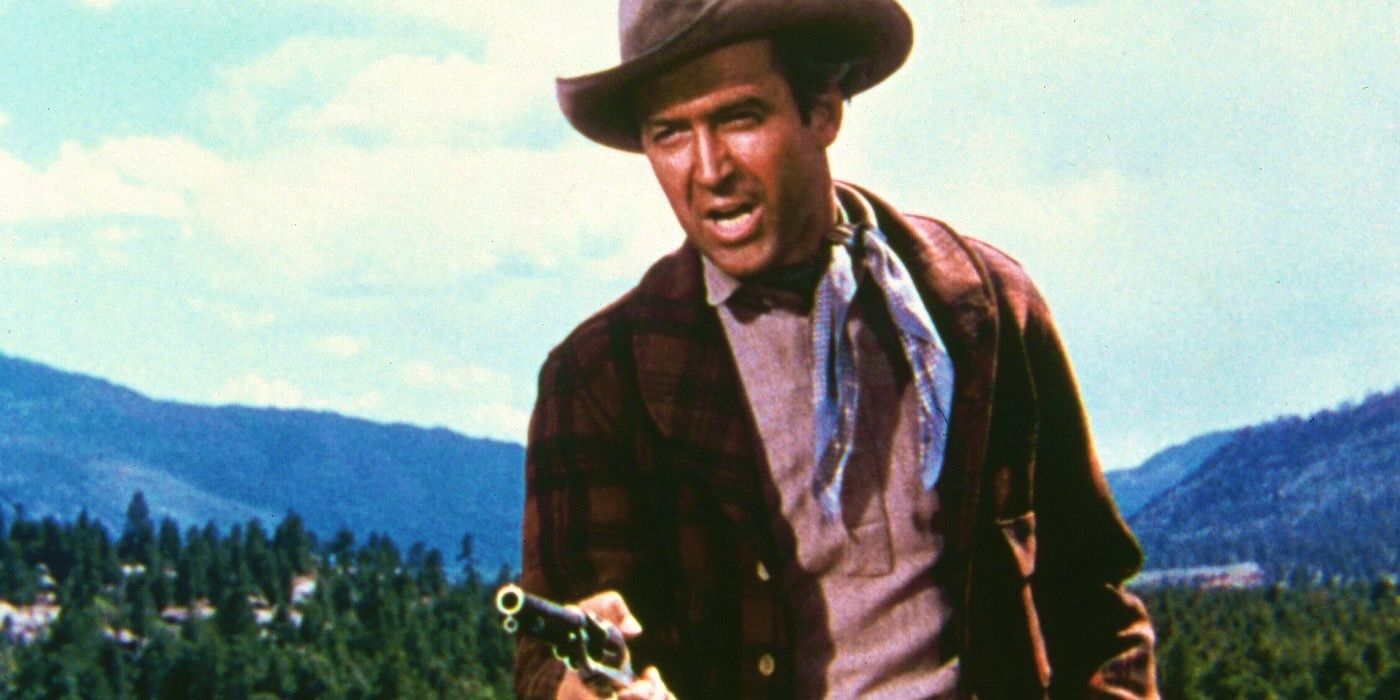 James Stewart, known for heart-wrenching dramas like Mr. Smith Goes to Washington and It's A Wonderful Life starred in plenty of Westerns from the '40s to the '60s, many of them for director Anthony Mann. In movies like The Far Country and Bend of the River, a post-WWII Jimmy Stewart got to dig his teeth into psychological Western that evoked some of what he'd seen in the war. The traditional "swell guy" persona he often adopted in other films all but disappeared when he made a Western, where he brought pathos and complexity to revenge-obsessed antiheroes.
8

Charles Bronson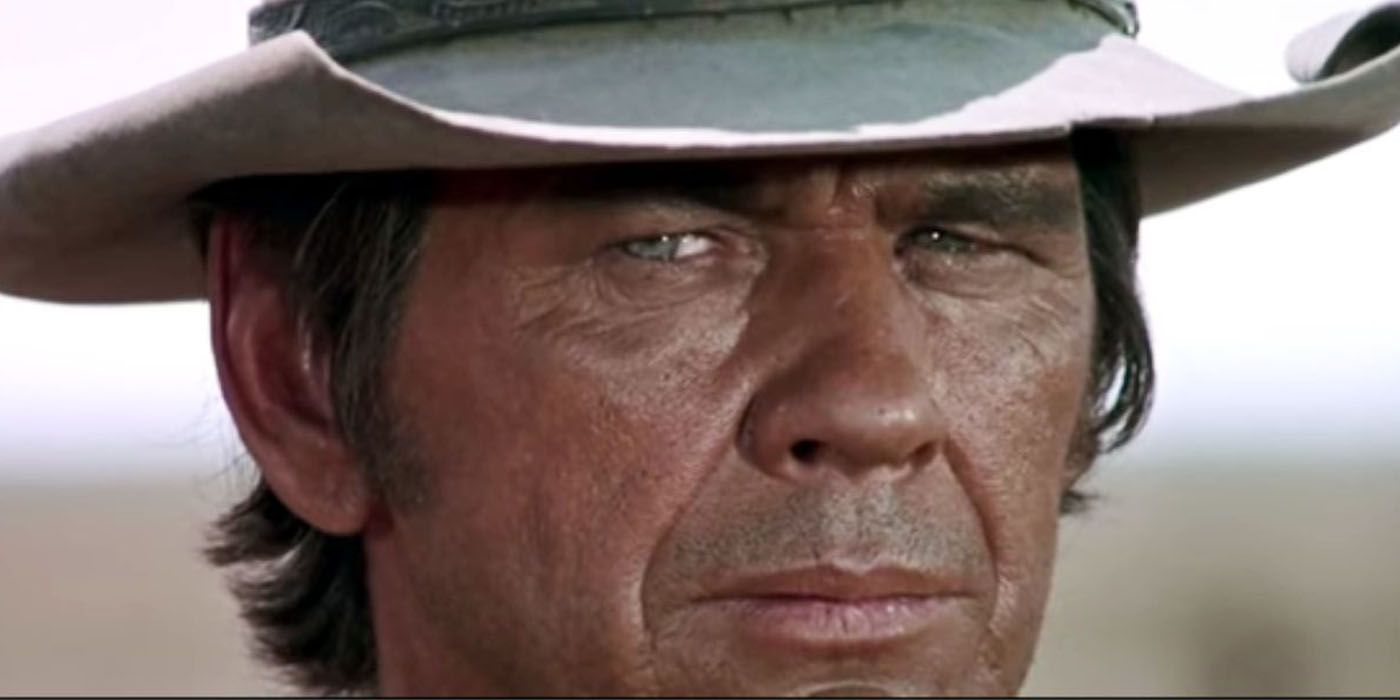 From a poor mining town in Pennsylvania, Charles Bronson lived the scrappy life of the survivors he often embodied on screen, and whereas John Wayne showed up in Westerns looking clean-cut without mud on his boots, Bronson looked dirty and roughed up. Known for his muscular physique and world-weary expression, he often played antiheroes, desperados, and hard men wanting vengeance in movies like The Magnificent Seven and Once Upon A Time in the West. Though his toughness made the Death Wish films instant crime drama classics, it also made him a truly believable cowboy for most of his career.
7

Sam Elliott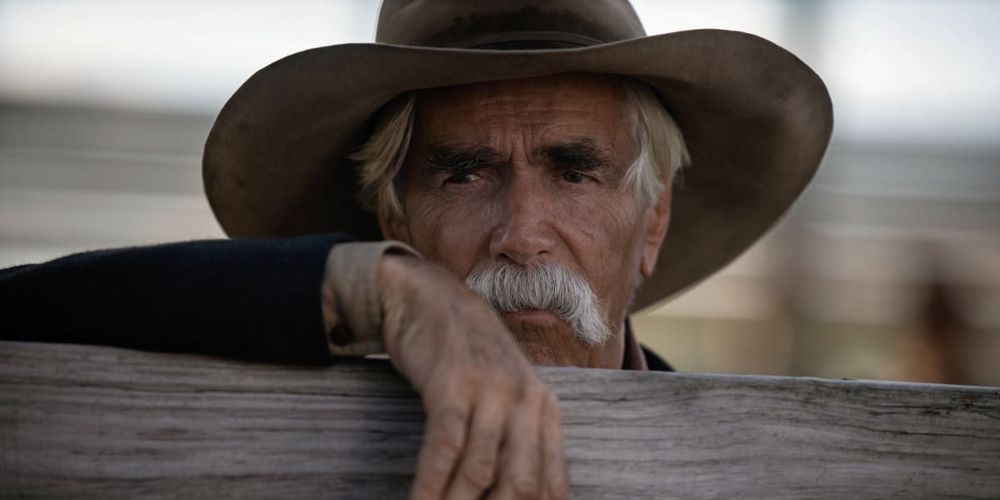 With a voice like thunder rolling over the Texas plains, Sam Elliott seemed to be born riding a horse and strapping on a pair of six-shooters. Though he's known for starring in '80s classics like Road House and Mask, he helped define the image (and sound) of the Western movie star in Tombstone, Conagher, and the Civil War epic Gettysburg. Recently he's starred in several high-profile Western series, including Justified, The Ranch, and 1883.
6

Robert Duvall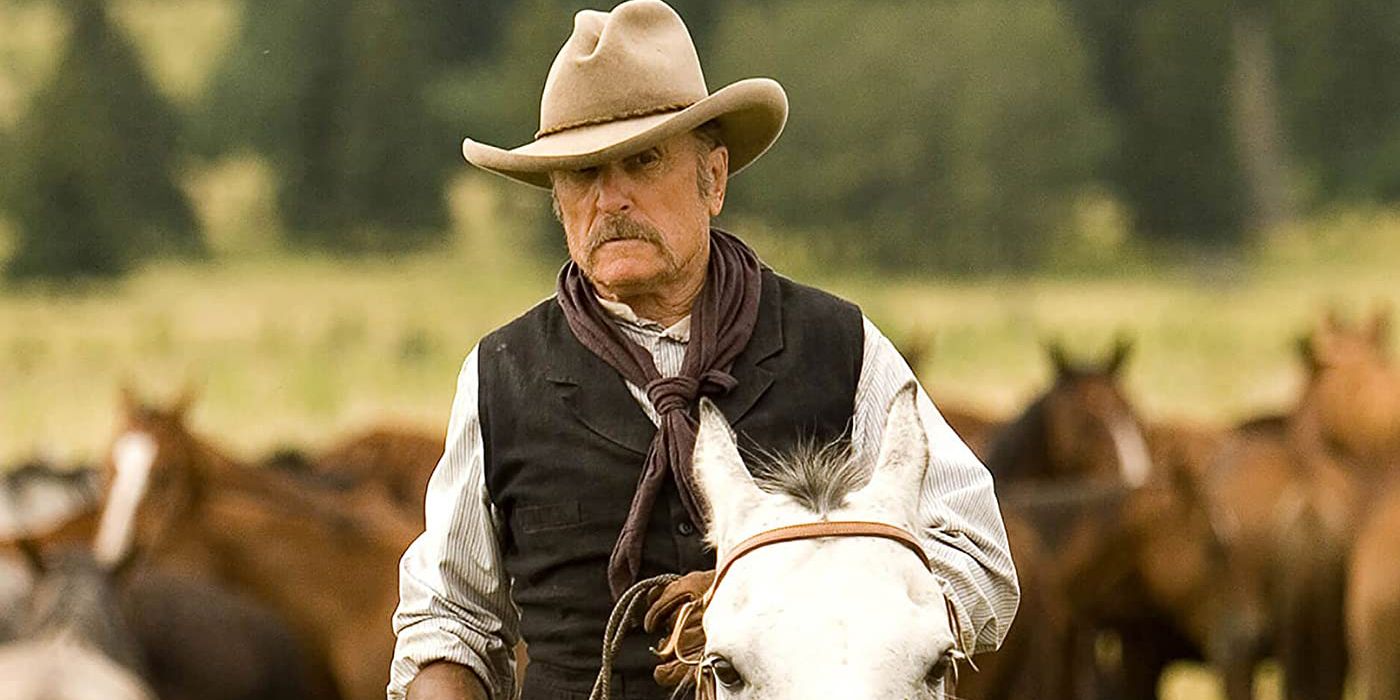 Robert Duvall has worked with John Wayne in True Grit and Clint Eastwood in Joe Kidd, but he's also made a name for himself by starring in his own Westerns. Whether in Open Range with Kevin Costner, or Wild Horses alongside younger actors like Josh Hartnett and James Franco, he adds gravitas and authenticity to a frontier setting. Given his starring roles in movies like The Godfather, Duvall would be one of the most celebrated actors of his generation had he never starred in a Western, but because of the massive popularity of projects like Lonesome Dove, he's still starring in Westerns at 92.
5

Henry Fonda
Henry Fonda was a contemporary of John Wayne's and even starred in several of The Duke's movies, including the sprawling epic How The West Was Won which included Jimmy Stewart and dozens of other well-known Western movie stars. Fonda's ability to convincingly sell cerebral and ferocious characters was down to the way his mercurial expressions could suddenly shift from warm and inviting to icy and lethal with just his eyes. No one believed that the mild-mannered Fonda could play one of the genre's greatest villains until he stood against Charles Bronson in Once Upon A Time In The West as the Man in Black himself, Frank the gunslinger.
4

Lee Marvin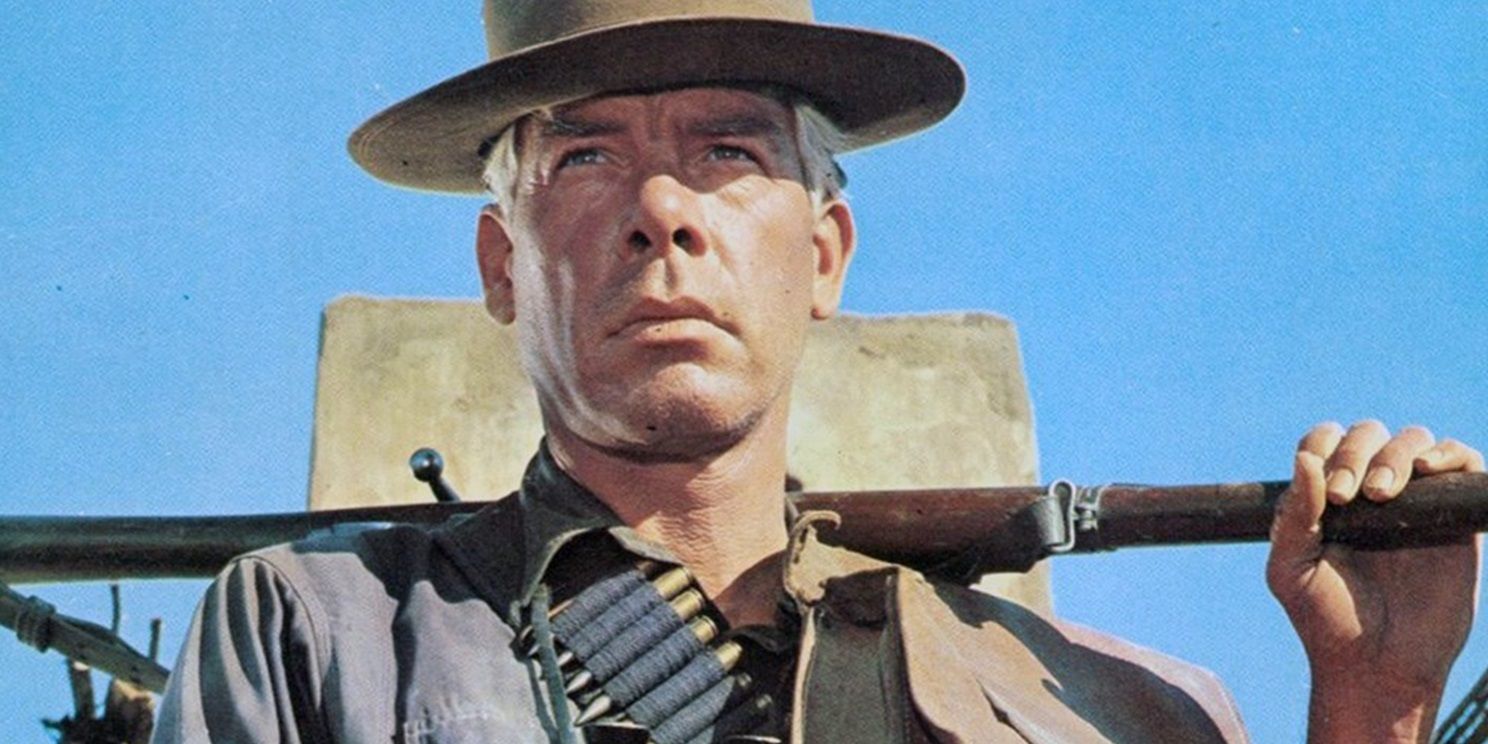 Like his contemporary Ward Bond, Lee Marvin went white-haired early but never lost his youthful vigor, and the WWII veteran brought a certain wily energy to his Westerns that made him a good balance for stoic cowboys like Clint Eastwood in Paint Your Wagon. From heavies to barflies to wild mountain men, Marvin could play all sorts of Western archetypes with believability and an engaging sense of self-expression. Riding through the streets in Cat Ballou shouting with his stentorian voice is to Western cinema as Paul Revere is to the mythos of the American Civil War.
3

James Garner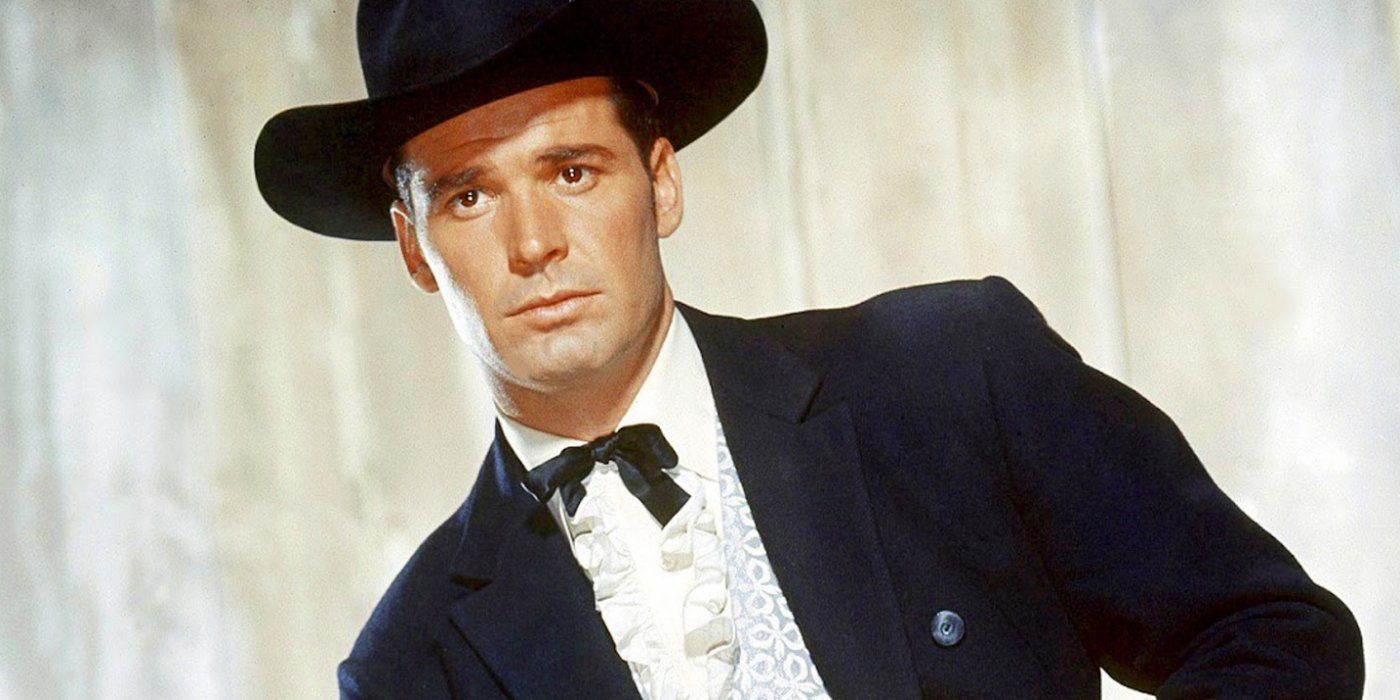 Though he's known for hard-boiled crime series like The Rockford Files or playing Detective Philipp Marlowe, James Garner cut his teeth in the Western genre. With his broad shoulders and even broader smile, he embodied charismatic gamblers and lawmen in great comedy Westerns like Maverick and Support Your Local Sheriff. Garner had a larger-than-life screen presence that was well-suited for the sort of cookie-cutter Westerns the industry cranked out in the '50s and '60s, but unlike the straight-laced Western heroes like the kind John Wayne embodied, Garner played mischievous and wise-cracking cads whose knowledge of the wrong side of the law helped them defend it when the chips were down.
2

Gregory Peck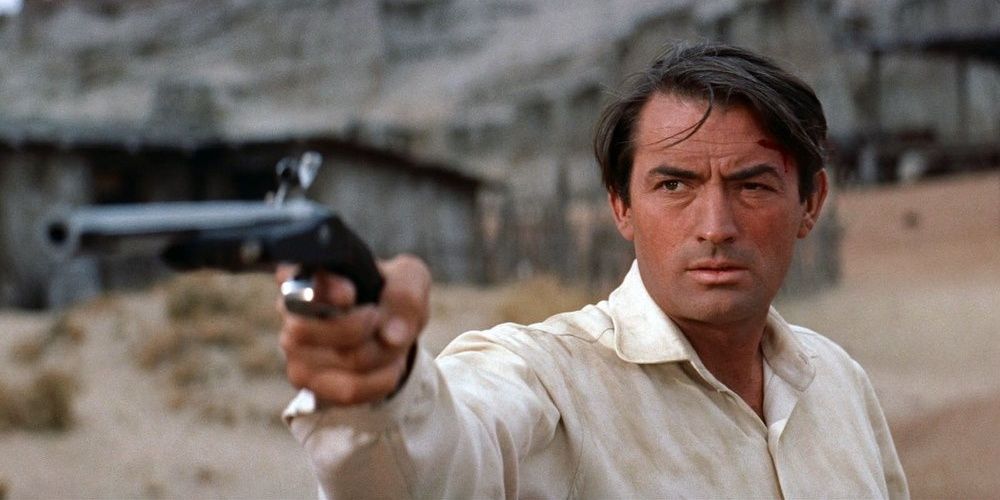 With his imposing height and deep voice, Gregory Peck would stand out in any movie, but in Westerns, he became almost mythological, and not for obvious reasons. In films like The Big Country he played urbane, thoughtful outsiders who didn't understand the Wild West's preoccupation with using violence to solve problems, but his solemn strength, once pushed passed its breaking point, would reveal men whose words matched their convictions. Peck was a big man with an even bigger heart, and the kindness and integrity he brought to Westerns were just as impressive as any tin star on his chest.
1

Steve McQueen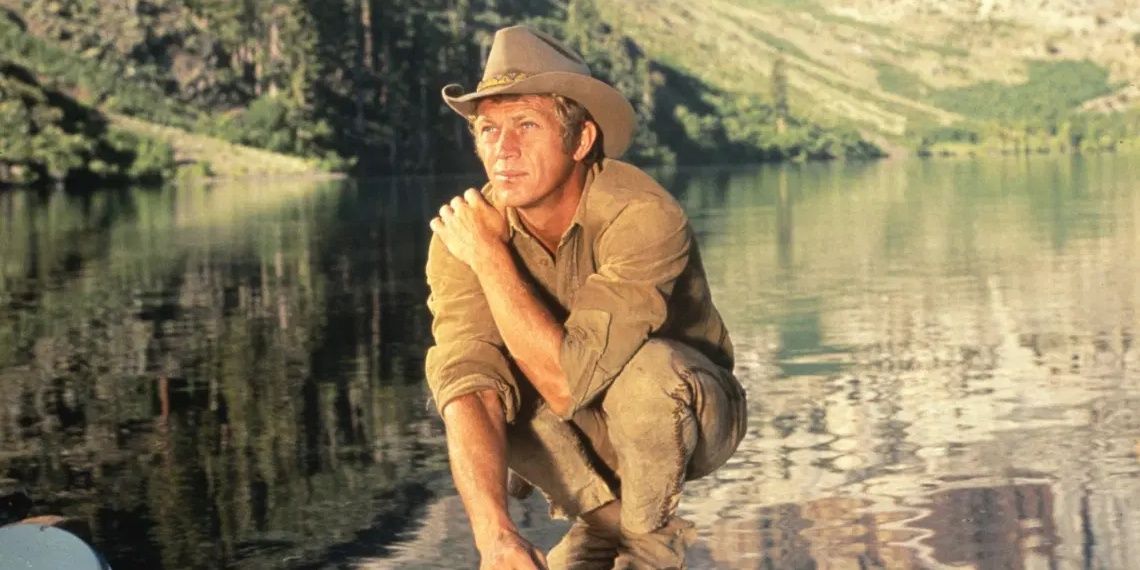 Known as the King of Cool throughout the '60s and '70s, Steve McQueen brought his steely-eyed charisma to several Westerns like The Magnificent Seven and Nevada Smith. Though he's often associated with the gritty crime movies of the '70s, McQueen made riding a horse as effortless as riding a motorcycle in The Great Escape. Though he only made a handful of Westerns in all, his presence was felt so strongly in the genre that he's identified with dry gulches, sun-soaked mesas, and winding canyons as much as the mean streets of New York or Chicago.