Some of the greatest sports movies ever made have had some gut-wrenching moments that will make you cry. When sports movies are well-made, they have a rare ability to emotionally enthrall audiences through the shared highs and lows that come with fierce competition. While some big wins and losses can mean more to a team than others, what is truly on display in most sports films are the locker-room-inspired heart, teamwork, and dedication that go into sealing euphoric victories or facing a devastating defeat. That being said, sometimes tragedies in life take the drama off the court and can act as the toughest opponents of all.
Surprisingly, some of the most emotionally crushing moments in sports movies actually happen off the field. Many of these moments provide the necessary push a team needs to win it all, acting as a motivating tool to chase victory in the name of redeeming tragedy. This notion is also true in real-life sports stories, where a fallen coach or teammate can add significance to a sporting event and make it much more than just a game. While there are many benefits to playing sports, there are some struggles that cannot be defeated on the field. Here are 10 tragic sports movie moments that will move even the most stoic sports fans to tears.
10

Boobie Miles' Career-Ending Knee Injury In Friday Night Lights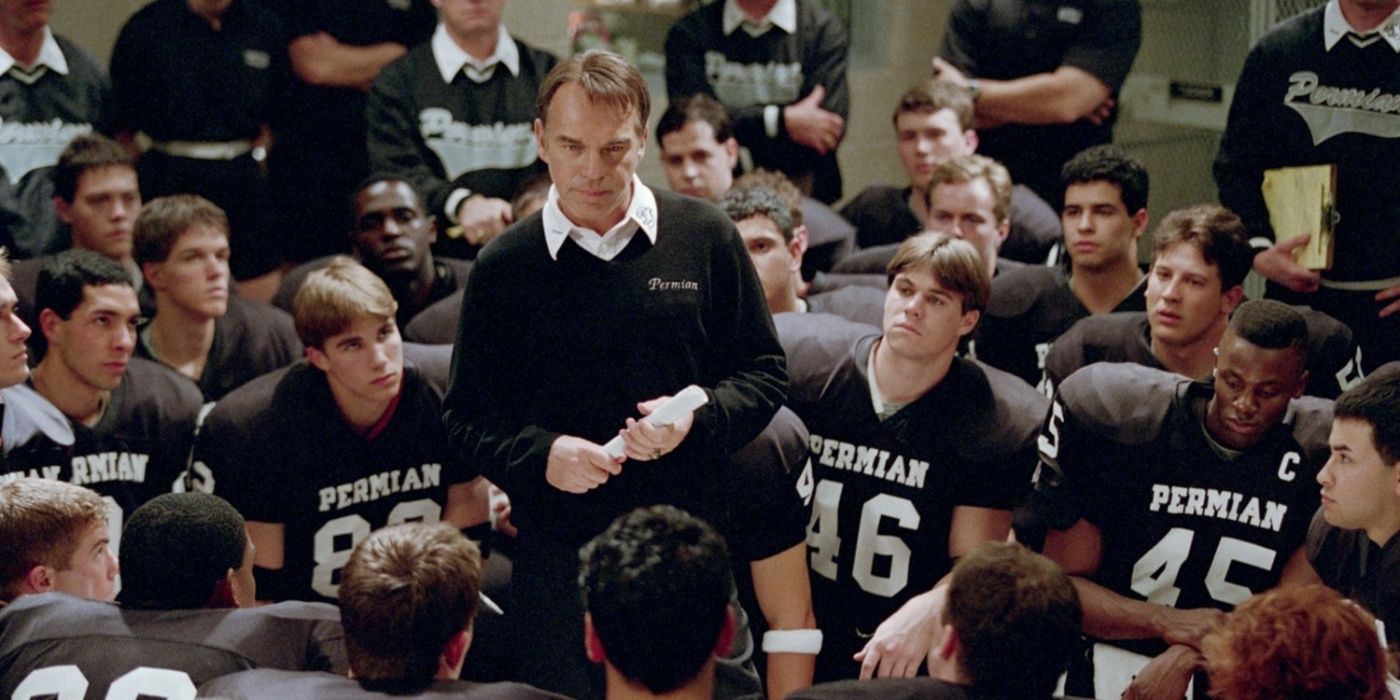 In the movie version of Friday Night Lights, star running back Boobie Miles gets subbed into the game and receives a devastating blow that leaves him, his coach, and his teammates in shock. A crack in Miles' knee can be heard during an illegal tackle. This scene is incredibly devastating in the context of the real-life Boobie Miles since it immediately ended his promising football career and sent him down a dark path of criminal activity. This harsh truth is made more evident by the haunted silence of the crowd and the screams of agony from Miles as his world completely shatters in a tragic scene.
9

Radio's Mother Passes Away In Radio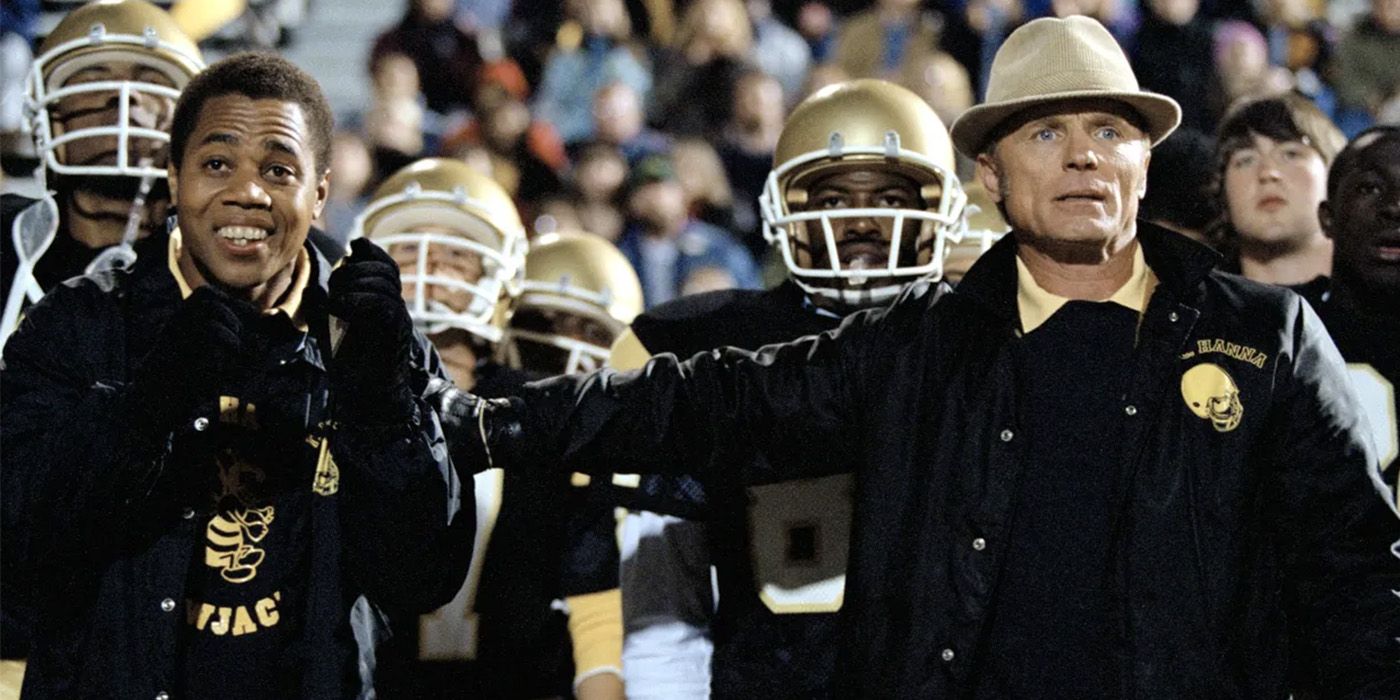 One of the most heartbreaking moments in Radio is when the likable character's mother passes away, leaving Radio stunned with devastation. He is visited by his coach Harold Jones who makes sure that he's able to handle the tragic news. Radio understandably breaks down and cannot control his emotions, but Coach Jones is able to help him begin the process of coping with the loss. The scene is as sad as it is touching, ending on a sentimental belief that Radio's mother will always be with him in spirit.
8

Betty's Husband Killed At War In A League Of Their Own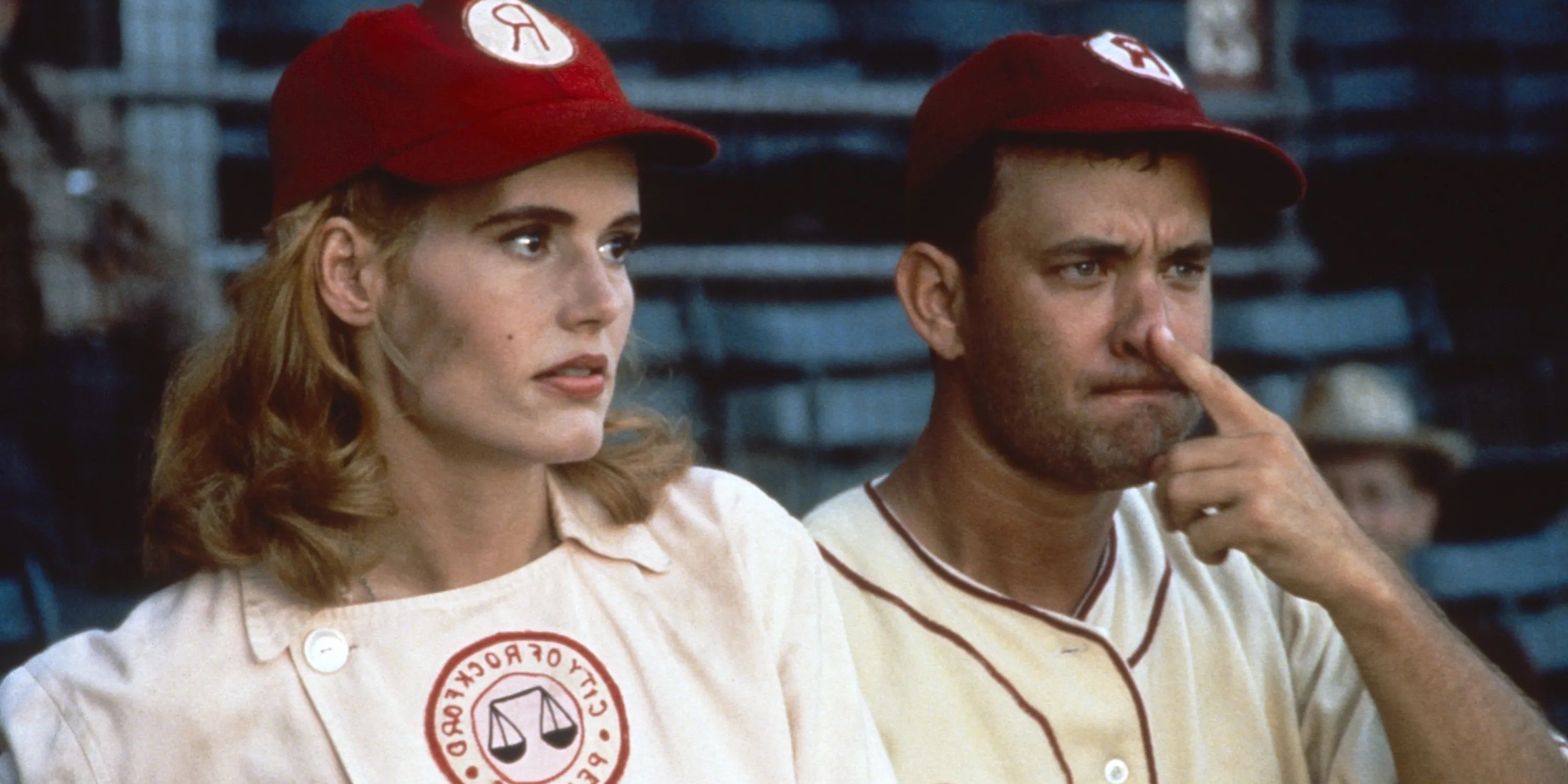 In the baseball comedy A League of Their Own, a shocking death uproots the lighthearted movie in an unexpected twist. One of the players on the all-women's team named Betty receives a world-shattering telegram from the United States War Department informing her that her husband was killed in action. The moment suddenly destroys a jovial locker room moment as Betty's life as she knew it ended in a matter of minutes. Her teammates watch in despair and Betty calls out for her husband whom she'll never see again.
7

John du Pont Murders His Pupil In Foxcatcher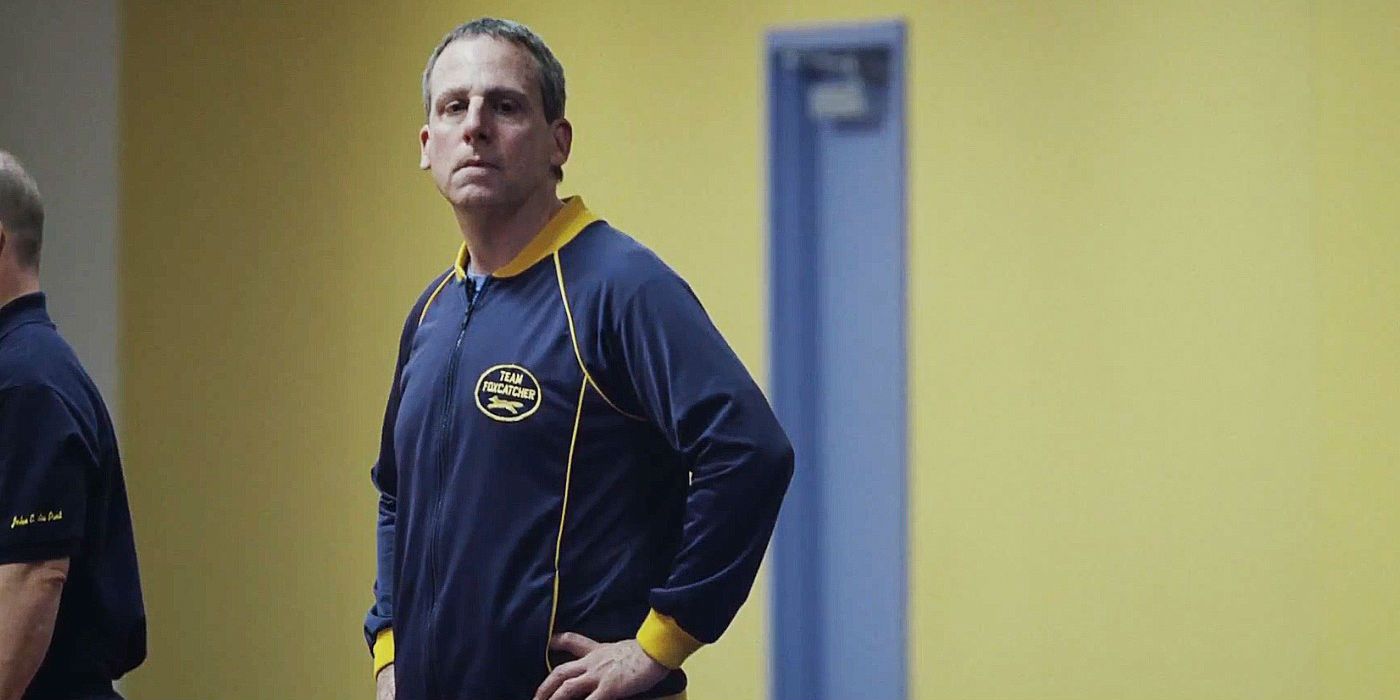 In the psychological sports movie Foxcatcher, the sudden murder of the Olympic wrestler Dave Schultz by his coach John du Pont is tragic due to its senselessness. The film depicts du Pont as a prominent figure in the world of professional wrestling who unthinkably murders one of his pupils by shooting him in cold blood. The paranoid coach drives to the wrestler's house and asks him sinisterly "Do you have a problem with me?" before murdering him in one of the most bizarre and dark twists in a sports movie. While Foxcatcher is not one of the most realistic sports movies ever made, it certainly is one of the most twisted and haunting.
6

G Baby Gets Hit By A Stray Bullet In Hardball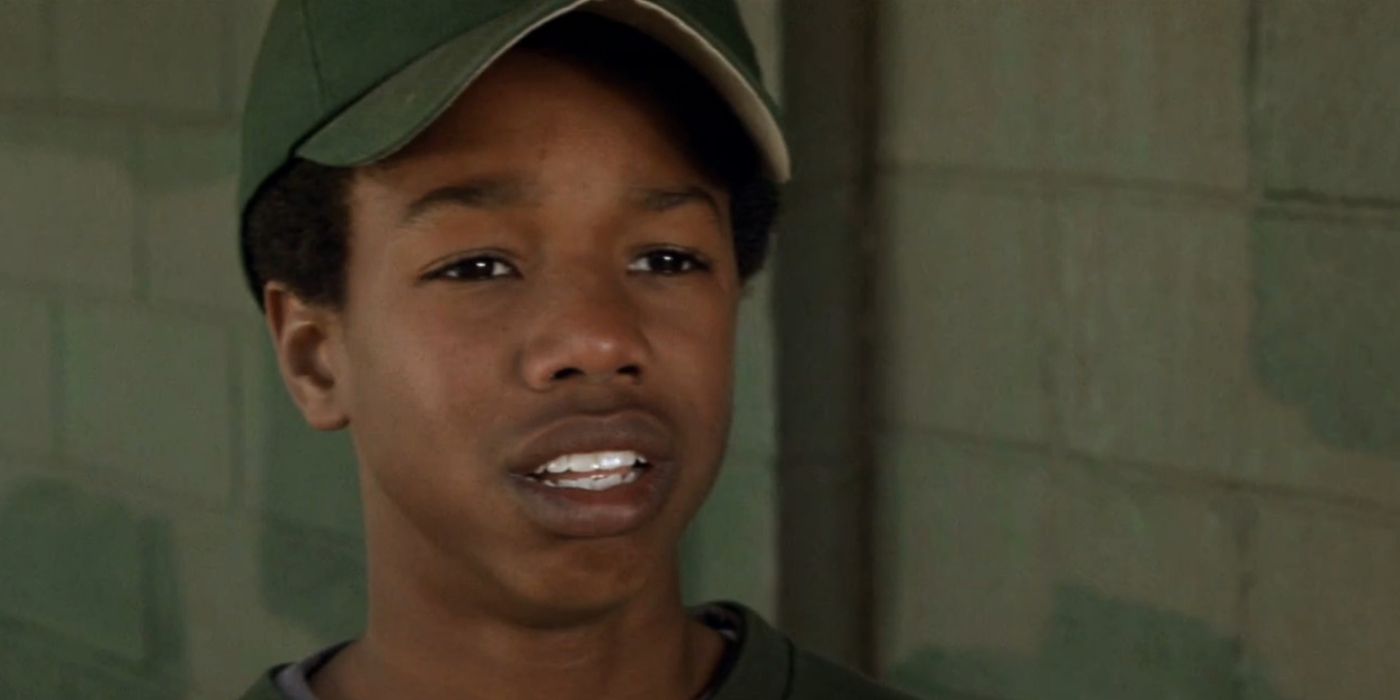 One of the saddest moments in all sports movies is the death of G Baby in Hardball. The film explores themes of gang-related violence which ultimately led to the death of the young athlete after being hit by a stray bullet. G Baby's death comes after their baseball team wins a big game that secures their place in the championship. In a tragic twist, G Baby passes away and becomes an emblem of how gang violence affects the entire community, even innocent people. Ironically, G Baby was the smallest and most lovable character on the team who needed protection most of all.
5

Appolo Creed Dies In The Ring In Rocky IV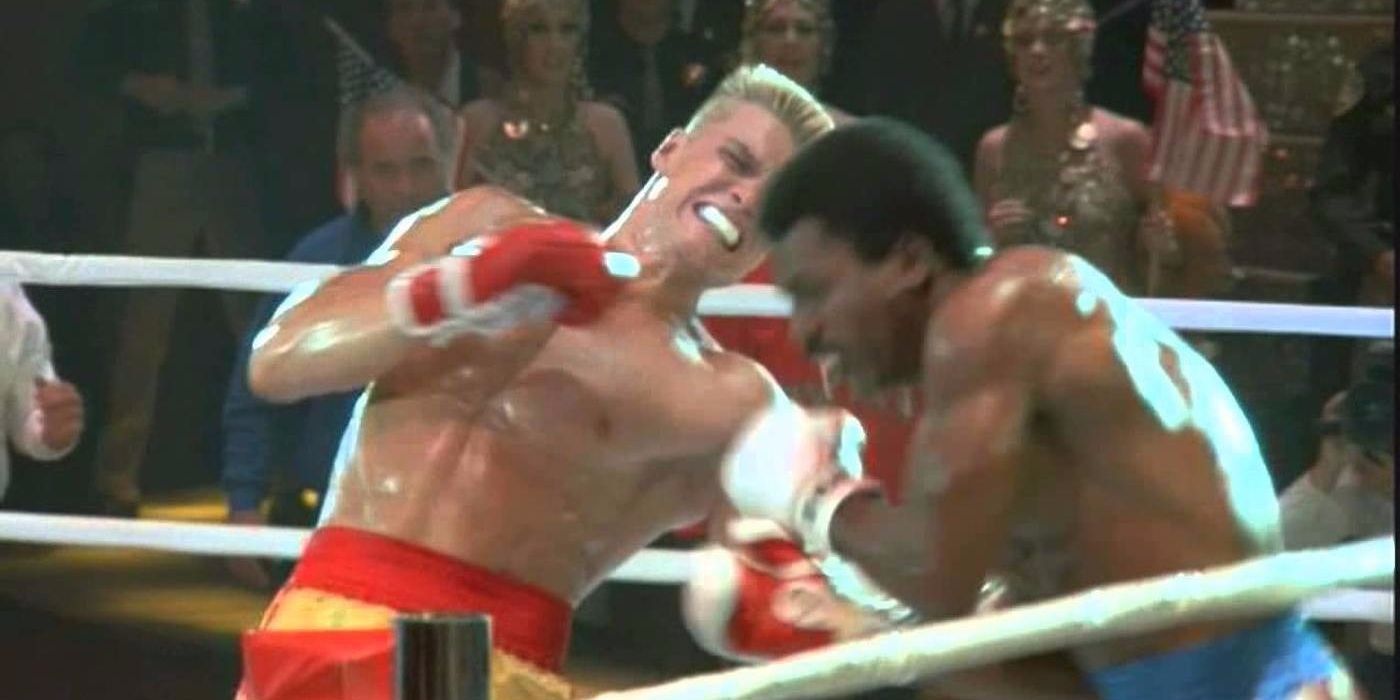 In Rocky IV, one of Rocky Balboa's best friends and fellow boxers Appollo Creed dies in the ring while fighting the powerful Soviet boxer Ivan Drago. In an inhumane display of brute force, Drago brushes off the referee who tries to break up the fight and continues to clobber on Creed, who is basically defenseless. Rocky watches just outside the ring and hesitates to throw in the towel, wanting to believe that Creed can somehow make a comeback. Rocky waits too long and Drago lands one final devastating blow that ends up taking Creed's life and placing a massive weight of guilt on Rocky.
4

Father And Son Have A Catch In Field Of Dreams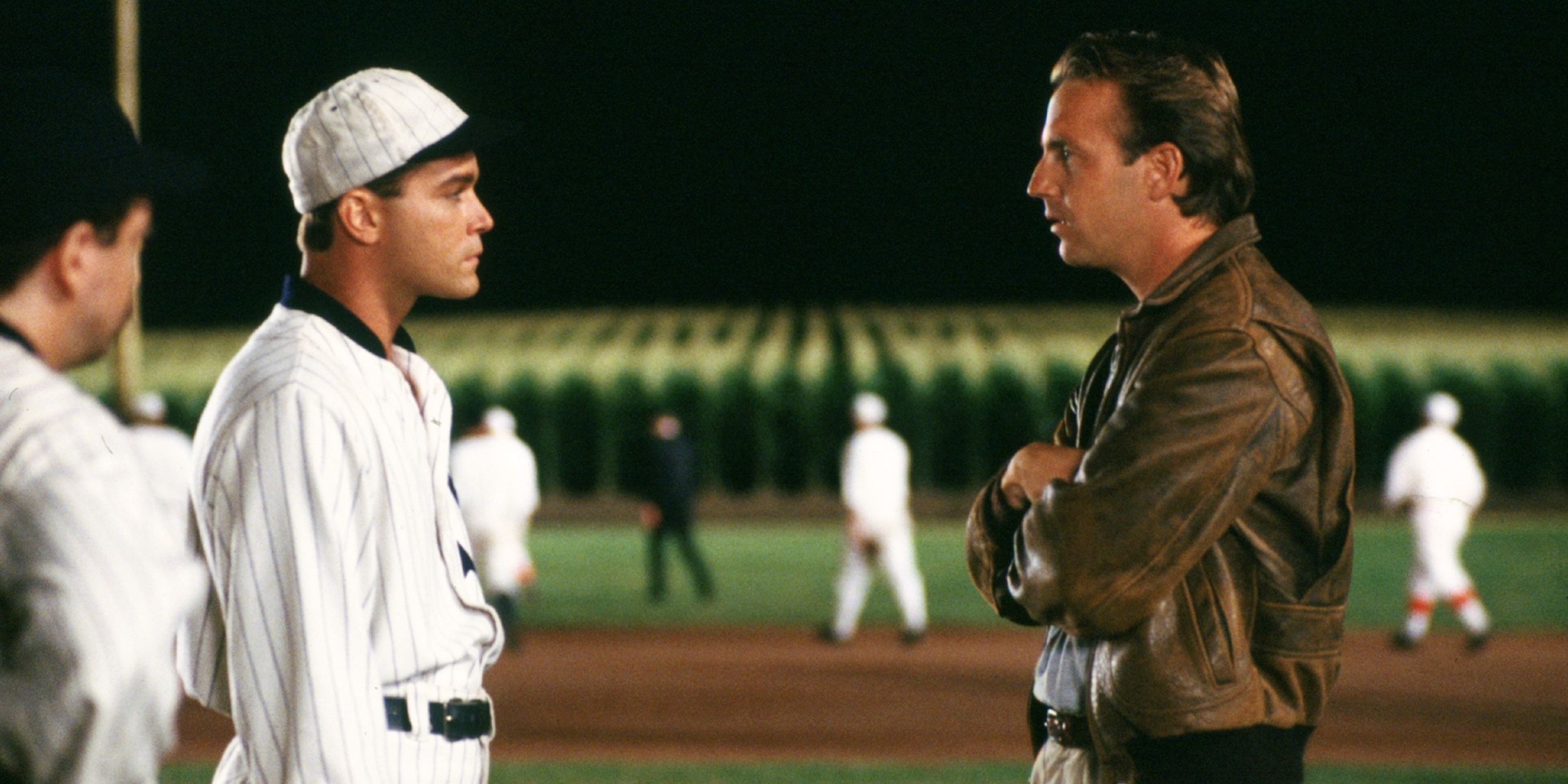 The iconic baseball drama Field of Dreams features a tear-jerking ending that brings about a nostalgic sadness in many of its viewers. Ray is able to meet his father who passed away but returned to his picturesque baseball field in Iowa. Ray emotionally asks his father if he wants to have a catch, a line that hits home for everyone who ever played ball with their father as a kid in the backyard. Even for those who didn't play sports growing up, the scene demonstrates the undeniable bond between father and son through a mutual love of a game that is a sacred and beautiful thing to behold.
3

Randy Confesses To His Daughter In The Wrestler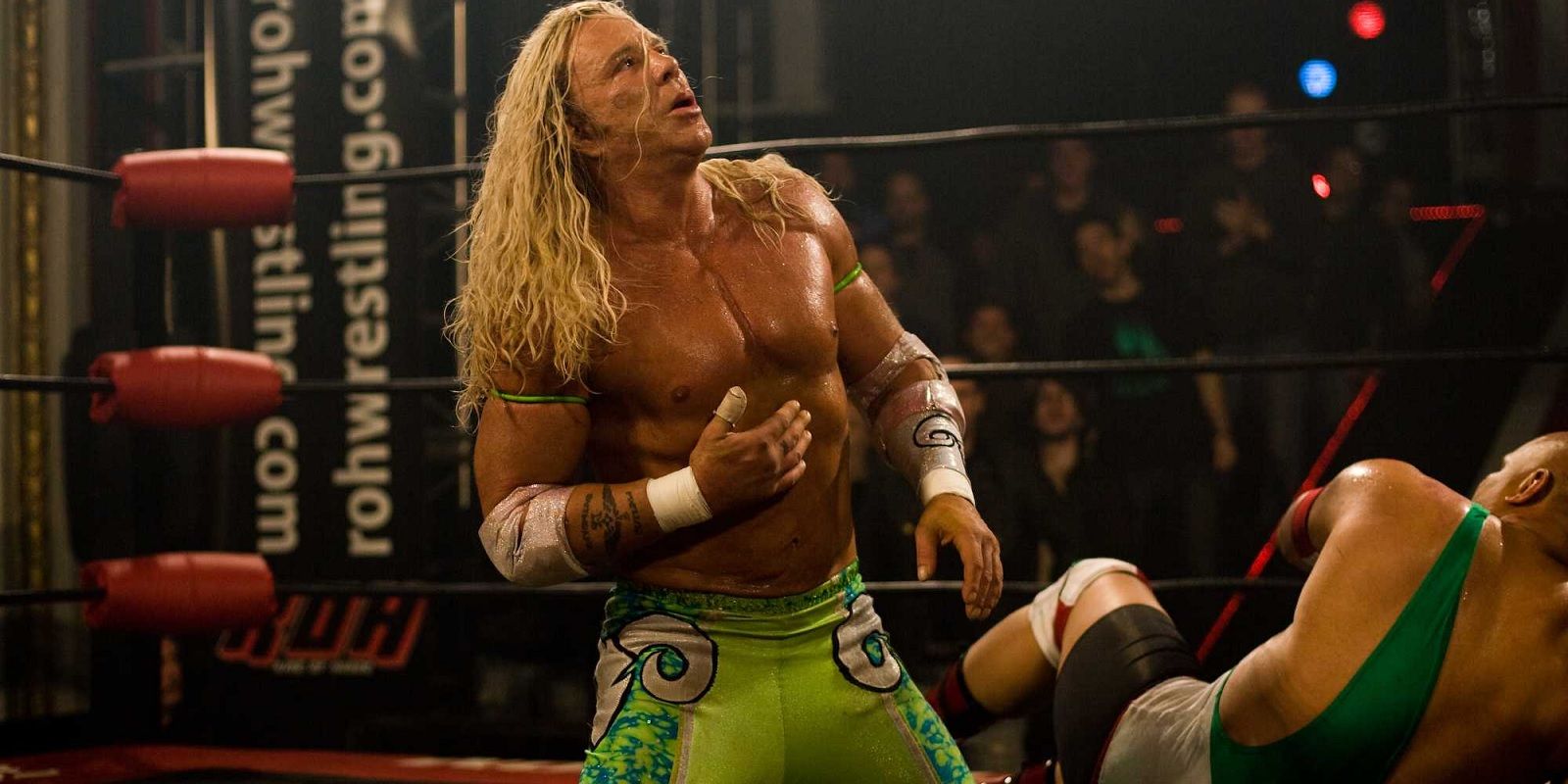 The Wrestler is a heavy movie through and through, but the most emotionally-moving scene is the boardwalk conversation between father and daughter. After years of running away from his life and abandoning his family, Randy finally is able to apologize to his daughter and ask for her forgiveness for not being there for her growing up. He painfully admits that he's alone and deserves to be alone, but wants to make sure that his daughter doesn't hate him. This would be a heartbreaking scene in any movie but is given an extra punch in The Wrestler after watching Randy's life and career hit the ground.
2

Gary's Car Crash In Remember The Titans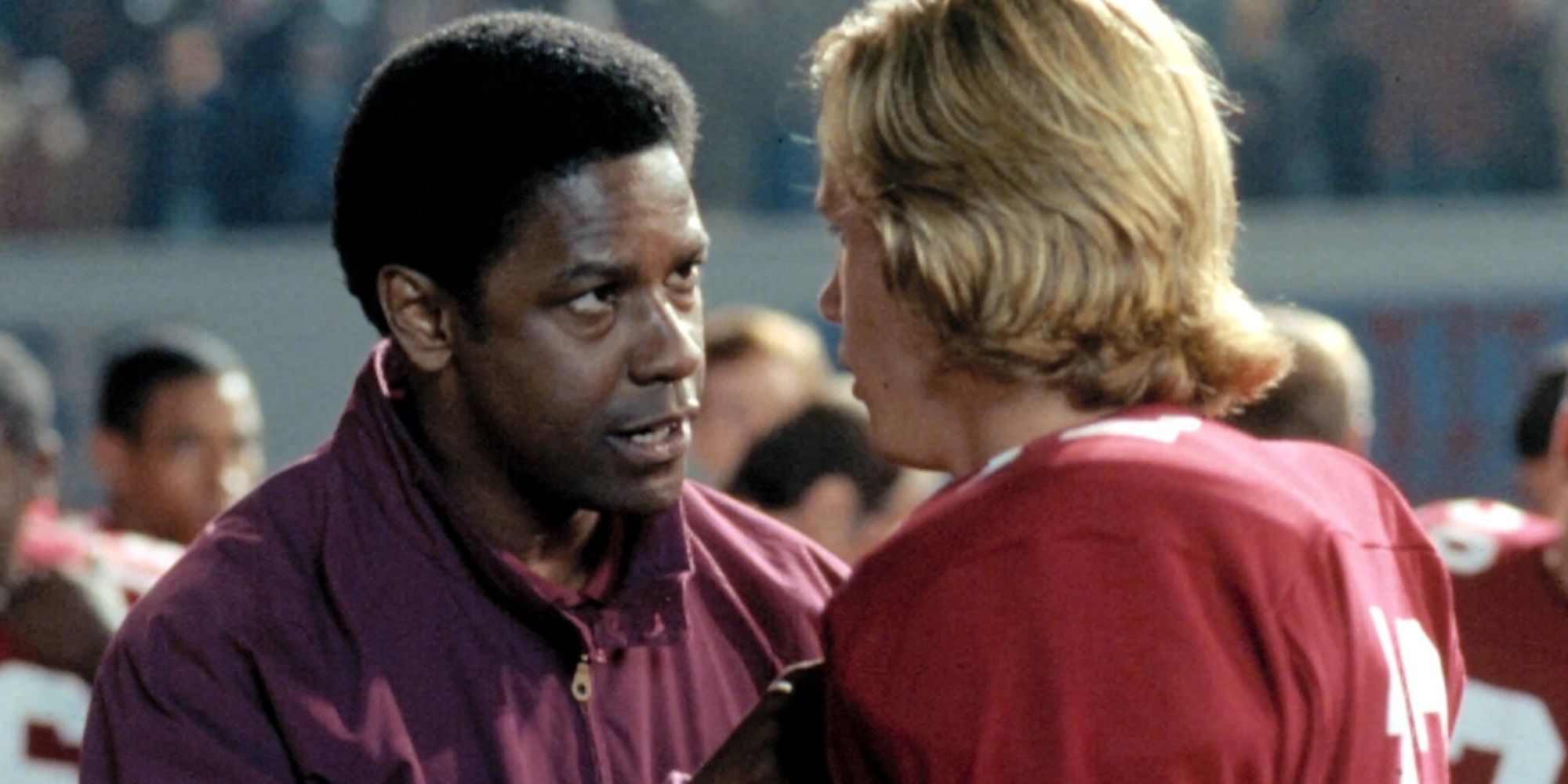 Another stroke of tragedy marks the saddest scene in the widely popular football movie Remember the Titans. Star quarterback Gary is on top of the world as the entire town cheers him on after a big win. During the celebration, Gary loses track of his surroundings and floors his car through an intersection, causing a collision with an oncoming truck. This nearly fatal accident ended up paralyzing Gary from the waist down. It's another tragic example of how one injury can completely ruin a promising athlete's bright future and also acts as a reminder to remain level-headed and focused both on and off the field.
1

Pre-Game Speech At The Memorial Site In We Are Marshall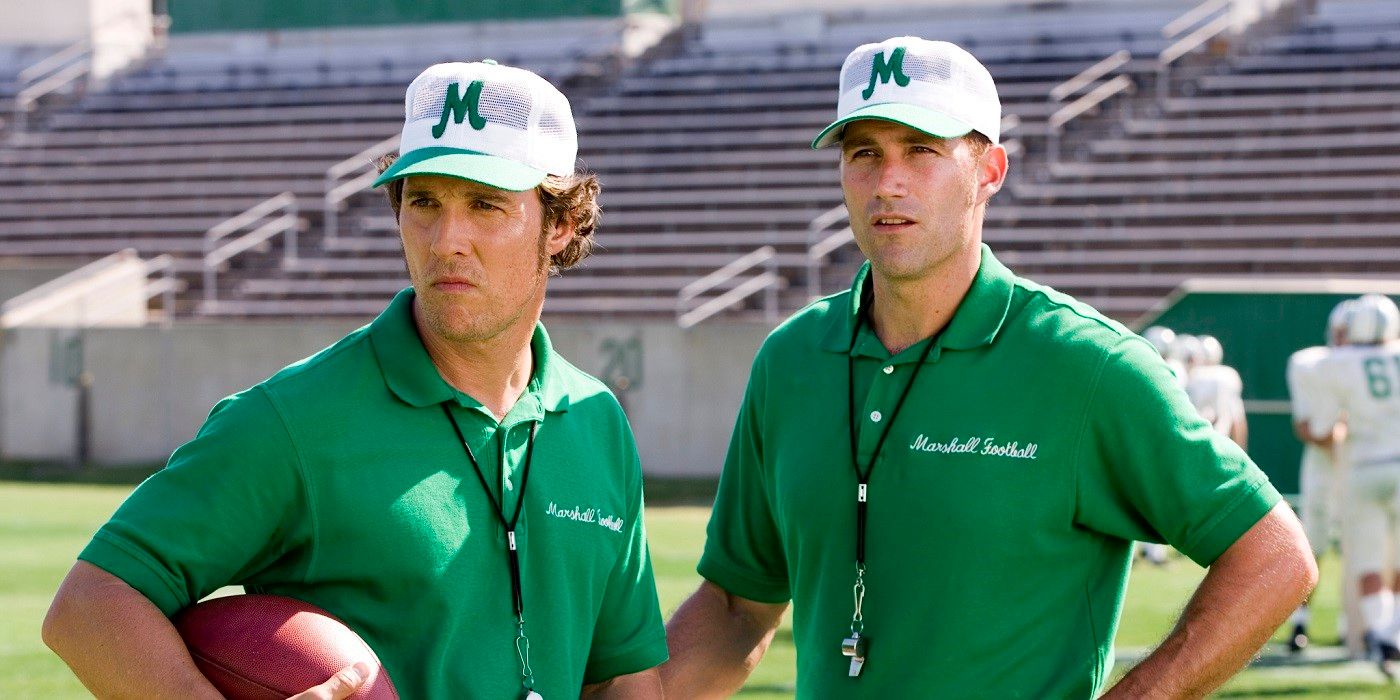 We Are Marshall is guaranteed to get the waterworks going given its tragic premise alone which is based on a true story. The film depicts the aftermath of a plane crash that killed over 70 teammates, coaches, and staff members of Marshall University's 1970 football team. The scene in which Coach Jack Lengyel delivers a pre-game speech at the memorial site of the six teammates lost in the crash is equally inspirational as it is devastating. The entire film is one of the saddest sports movies, and this heartbreaking moment cements it.